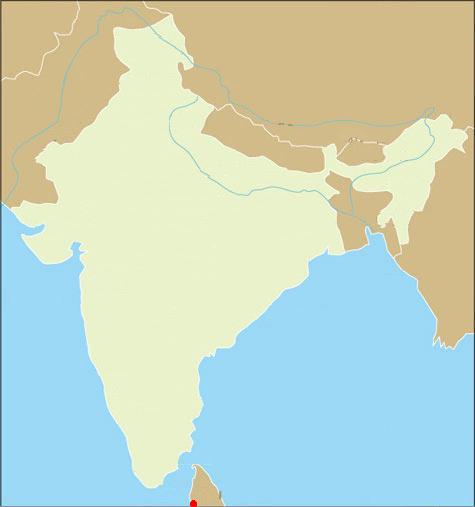 India may be falling short of its aspirational renewable energy targets, but strong installation progress and rates of growth, particularly in solar, are buoying the sector.
However, there has been an increase in warnings over project quality, stemming from developers cutting costs to compete in this highly aggressive market. The latest warning came from Bridge to India noting poor selection of DC cables and other components is negatively affecting plant performance.
Energy and Mines minister Piyush Goyal has said that over the last two and half years India deployed 5.8GW of solar power, adding that achievements in solar and wind "were satisfactory".
The original solar targets included 12GW in 2016/17, with 15GW and 16GW in the following years. However, it has been expected for some time that India would fall short of these highly ambitious goals. Mudit Jain, consultant at Bridge to India, told PV Tech that a total of just 5.5-6GW solar capacity additions are expected in this financial year. He also deemed the targets for the next two years as "optimistic".
Jain added: "However, government is taking active steps to get more capacity online in this year itself."
Tim Buckley, director of energy finance studies, Australasia, Institute of Energy Economics and Financial Analysis (IEEFA), said that 6GW would still be an impressive doubling of the 3.1GW achieved in 2015/16.
He added: "This needs to be put in perspective in that this was itself a trebling of the rate of installs of the prior year. The momentum is exceptionally positive."
IEEFA actually forecasts additions of 8GW in the current financial year, given that there are 14.8GW of capacity yet to be commissioned from solar tenders in the 12 months running up to August. Meanwhile, there is expected to be a rush to complete projects before the March year-end.
Speaking in major PV manufacturer Canadian Solar's Q3 conference call, chief executive Shawn Qu highlighted "very strong" demand expected in India in Q1 2017.
In terms of rooftop solar progress, Buckley said a lack of clarity on net metering, limited availability of financing and lack of planning clarity has meant progress is well behind the trajectory required. Bridge to India only recently reported total rooftop solar crossing the 1GW threshold, but it was still very positive about the steep growth-rate trajectory.
Overall, Buckley said: "If India can maintain the current momentum, the world market will be positively surprised in a trebling of installation activity, particularly with the establishment of modern module manufacturing capacity by Adani Green in Gujarat in the same year. The policy setting is in place, the distribution company issues are being very actively resolved, and Goyal is delivering on most of his programmes, when almost all thought his vision impossible a short two years ago."
Growth over quality
However the confidence in the sector must be checked by fears over the long-term ramifications of a highly aggressive market, with intense commercial pressures.
Mike Livesey, partner at Anglo India Renewables LLP, said there is an increasing body of investors who look at individual projects and not the targets, many of whom are unsuccessful in their bids for capacity.
He added: "It is a competitive market, but investors' perceptions concentrate on the quality of the EPC/O&M capability and strength of covenant and a long term PPA from a state or other good covenant."
Even before the solar tariffs plummeted in India, there have been fears over project quality, with EPC contracting a major focus for trying to reduce costs. Bridge to India has also said that some developers are believed to be deliberately compromising project quality, with such malpractice able to thrive because of a lack of due diligence from lenders
The government has considered various ways of combatting poor quality. In August the MNRE put out a draft regulation introducing performance testing and standardization for imports of solar systems, devices and components.