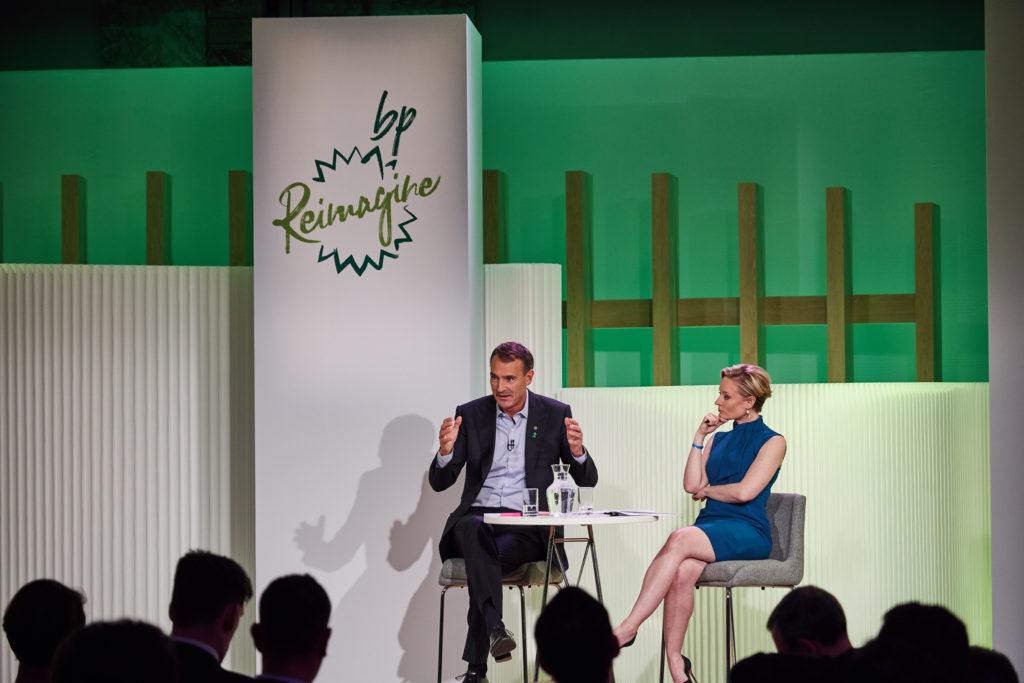 BP's Statistical Review of World Energy 2021, published late last week, highlights how the world's energy systems are changing at rapid pace, but equally illustrates how that pace of change must accelerate across the world if established economies are to meet net zero targets. Liam Stoker looks at the key takeaways from the report.
The yearly analysis, authored by BP's chief economist Spencer Dale, reflects on "a year like no other", Dale said. The pandemic-stricken 2020 witnessed unprecedented volatility, with energy demand plummeting globally as countries were thrust into lockdowns that trimmed economic activity.
But while BP's analysis speaks of the behaviour of the energy system under COVID-induced stress, specifically the sudden and unexpected fall in demand, Dale says it is "striking" that the "relentless expansion of renewable energy" was left relatively unscathed by the pandemic. This "impressive resilience", as Dale labels it, not only stands the industry in good stead, but facilitated significant growth in 2020.
"Encouragingly, 2020 was also the year the share of renewables in global power generation recorded its fastest ever increase – a growth that came largely at the expense of coal-fired generation. These trends are exactly what the world needs to see as it transitions to net zero – strong growth in renewables crowding out coal," Dale said.
Generation from renewable sources grew by 358TWh – the largest ever annual increase ever recorded, and 50% higher than the previous record increase – to 3,147TWh. Wind and solar generation capacity grew by 238GW, the largest annual increase on record. Solar produced 1.3 exajoules of energy last year, a record increase, while wind produced 1.5 exajoules. It amounted to renewables being responsible for 11.7% of all electricity generation, up 1.4 percentage points on the 10.3% recorded in 2019. Meanwhile, coal reached its lowest ever share of electricity generation, falling by a similar margin, down 1.3 percentage points to 35.1%.
And that, in essence, is the root of the problem facing global economies, and one that the solar and other renewables industries must collaborate to resolve.
For all of the resilience and progress made, and while there is indeed evidence that this transition is accelerating in some territories, the needle isn't shifting anywhere near fast enough for net zero to remain a feasible goal. It's widely regarded that for economies to eliminate emissions by 2050 then mass electrification will be required and the electricity generation sector to be zero carbon by the 2030s. As BP's figures illustrate, the world remains someway off that pace.
The devil is in the detail of BP's review. The below table highlights total renewable power output by continental region, its share of the global total and the growth rate recorded in 2020.
| Region | Renewables generation (TWh) | Percentage of global share | Growth rate in 2020 |
| --- | --- | --- | --- |
| North America | 642.1 | 20.4% | 13.7% |
| South/Central America | 192.9 | 6.1% | 6.1% |
| Europe | 921 | 29.3% | 9.4% |
| CIS | 8.1 | 0.3% | 113% |
| Middle East | 18.6 | 0.6% | 34% |
| Africa | 42.3 | 1.3% | 10.9% |
| Asia Pacific | 1322 | 42% | 14.7% |
Source: BP Statistical Review of World Energy 2021
BP notes that the annual growth rate of additional renewable energy capacity has actually slowed to around 9.7%, below the 10-year average of 13.4%. Using that figure as a guide, it becomes clear that renewables growth in Europe and South and Central America – which recorded growth rates of 9.4% and 6.1% respectively – need to get back on track despite them being the second and fourth largest markets for renewable energy. Africa's growth rate of 10.9% will too be of concern. North America, at 13.7%, and Asia Pacific, at 14.2%, are only just higher than the 10-year average. While the Middle East and the Commonwealth of Independent States are indeed enjoying much larger rates of growth, they are clearly only at the start of their renewables journey.
Dale said that it was clear from BP's review, which celebrated its 70th anniversary this year, that the previous 70 years was nothing compared to the challenges the energy system faces over the next 10 – 30 years. "To reach net zero, the level of ambition shown by countries and companies needs to translate into significant, sustained falls in emissions. Everyone, from business to governments to consumers, has a role to play in delivering that," he said.
BP chief executive Bernard Looney also maintained that it will require a collaborative effort to reach net zero, and not just the emergence of new companies eager to 'green' key industries. "Yes, the world needs more low-carbon companies. But maybe more than anything, it also needs existing energy companies to decarbonise and in so doing use their scale and expertise to help bring about the deep and complex rewiring and replumbing of the global energy system that the world wants and needs to see over the next 30 years," he said.
That much is patently true. But BP's review also makes it abundantly clear that this transition will need to happen at a considerably greater pace than is being achieved today.