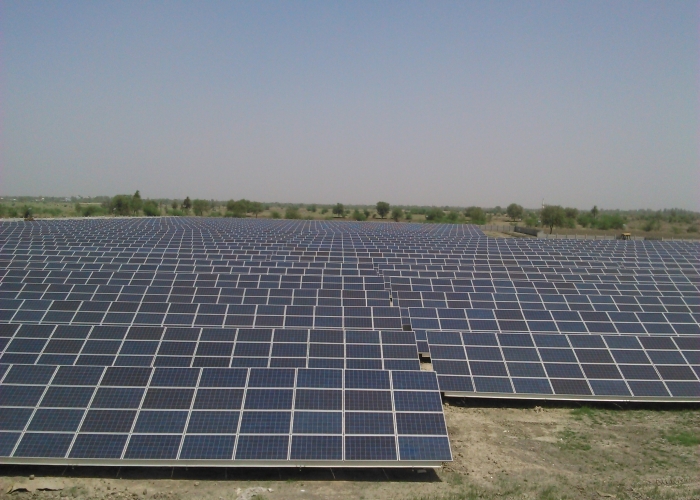 Solar Energy Corporation of India (SECI) will soon tender for utility-scale solar-plus-storage projects in the states of Andhra Pradesh and Karnataka.
India's first ever large-scale solar-plus-storage tender plans for Andhra Pradesh were revealed back in February, marking a major step into new territory for the country's utility-scale solar sector, but details were lacking until now.
Consultancy firm Bridge to India revealed that the procurements will now be for 100MW in Andhra Pradesh and 200MW in Karnataka, with each 50MW project connected to 2.5MWh of storage capacity.
In May, Canada-based renewables firm SkyPower said it will join China-based battery developer BYD in competitive bidding for India's solar-plus-storage projects. Bridge to India said the tenders, whose main role will be to showcase India as a forthcoming utility-scale storage market, could draw the interest of some of the biggest names in the energy storage industry.
The consultancy forecast that the inclusion of storage is likely to lead to an increase in tariffs of just 2% at around INR0.07-0.010 (~US$0.001) for the projects, but also said: "The technical benefits of storage of this size will be negligible."
Nevertheless, the firm said the tenders would act as a kind of acclimatisation process for these technologies.
Jasmeet Khurana, associate director, consulting, Bridge to India, recently forecast that curtailment of solar power would start to hit various states in India in coming years in India as the penetration of renewables to the grid rises dramatically. Indeed PV developers in Tamil Nadu have now become the first to experience it. This means strong energy storage deployment will become increasingly important.
In March, SECI also invited expressions of interest for a 1MWh energy storage project to be combined with a 2MW solar and 0.5MW wind hybrid project at Rangreek in Himachal Pradesh.
The World Bank's recent US$1 billion loan for Indian solar will involve a US$200 million loan for large-scale solar projects and innovation with wind and storage hybrids to be implemented by SECI.