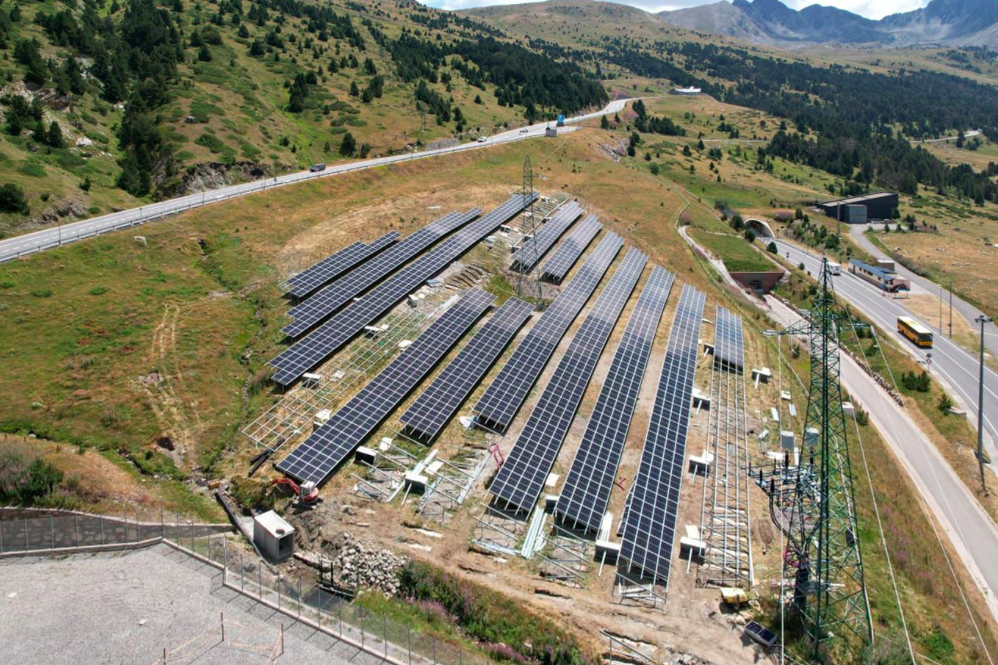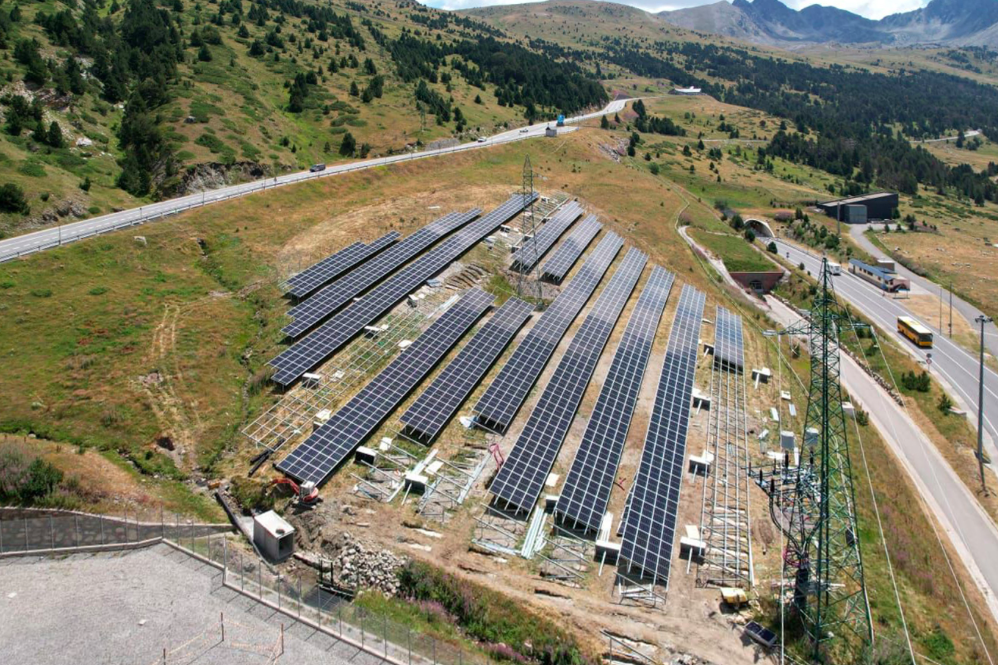 Andorra's FEDA Photovoltaic Park has commenced operations, providing a new case study for European utility companies working in mountainous regions that present unique complexity. Across southern and eastern Europe in particular, where high altitudes are more common, solar parks need to overcome installation challenges and secure extra-reliable components.
With a capacity of 1.55 MWp, the FEDA park is the country's first utility-scale project, operating at an altitude of 2,000 meters above sea level. Located on terrain with an incline of up to 20°, the plant, deploying LONGi modules, is expected to produce more than 2 million kWh of renewable energy per year.
The plant's owner and operator is the main Andorran utility company FEDA. The modules were provided by Novelec, the local brand of Grupo Noria, a wholesaler and project management company that is also a distributor for LONGi in Europe.
"Our engineering and project team opted for LONGi modules because they are known to be very reliable and come with excellent warranty conditions," commented Angel Marrero, PV Product Manager at Grupo Noria.
For the LR5-72HBD modules in use at the plant, LONGi provides a twelve-year warranty for materials and processing as well as a 30-year warranty for extra linear power output. The high level of reliability is especially crucial in mountain regions, where every replacement would result in significant additional costs.
"We are delighted to see LONGi modules selected for this special project. This confirms our strategy of always providing the most efficient and reliable solutions on the market," added Francesco Emmolo, LONGi Sales Director for Southern Europe.
The engineering and installation (EPC) on the sloping and rocky terrain was carried out by the Andorran company Tecnisa, using mounting structures by the Spanish Stansol Group. Despite the challenging conditions, installation was completed within five months.