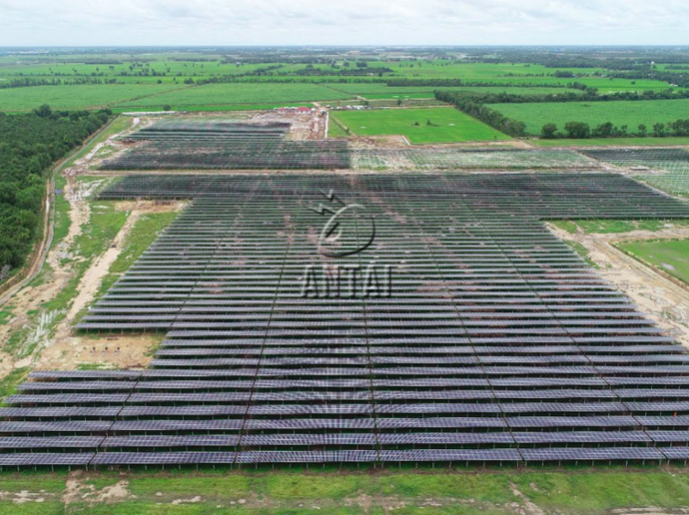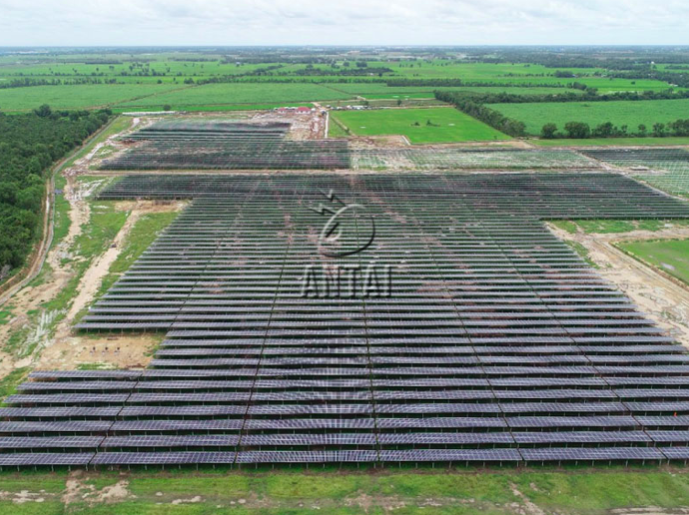 The plant, due to be connected to the grid by the end of the year, is located in Bavet, a special economic zone on the border between Cambodia and Vietnam, about 150 kilometers from the capital, Phnom Penh.
Smooth progress was achieved with an Antaisolar technical support team on site for three weeks to oversee installation, having worked on providing a steel structure with a concrete foundation.
The client spoke highly of the company's approach to meeting the special requirement for plant grounding and bonding and its rapid response throughout the entire installation.
The local area has a history of power shortages and, in order to meet a growing demand for electricity and improve the reliability of Cambodia's power supply, Antaisolar will continue to provide its efficient solar racking solutions to the country's major players in the solar sector.