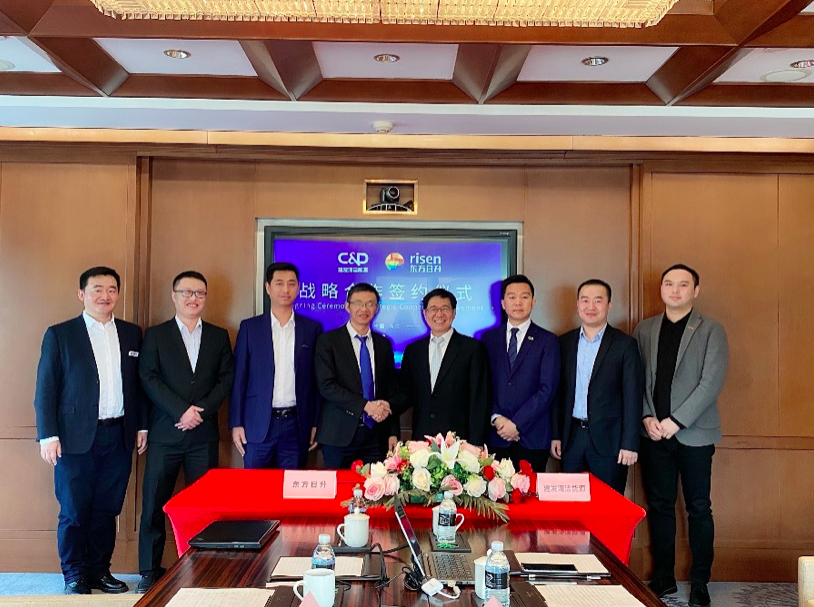 C&D Clean Energy has announced that it has entered into a strategic cooperation agreement with Risen Energy, involving the purchase of 500MW of Risen's high-efficiency photovoltaic modules in 2022.
According to the agreement, the two sides will cooperate on a basis of mutual trust, making full use of their own products, projects, core technology, market platform channels, supply chain and capital resources to carry out long-term and in-depth collaboration in the fields of Risen's upstream and downstream supply chain services and products, extending to domestic and overseas product marketing and investment in and development of photovoltaic power station projects.
C&D Clean Energy officially entered the new energy field in 2021 and has already established localized storage bases, project development and product marketing teams in Los Angeles, Frankfurt and Istanbul.
At the signing ceremony, Zeng Jianping, Senior Vice President at Risen Energy, commented: "As a Tier1 solar module manufacturer, Risen Energy has accumulated significant technical expertise in the field of high-efficiency photovoltaic cells and modules, and possesses industry-leading mass production technology ability and capacity advantages. We are delighted to become a component supply partner of C&D Clean Energy."
Michael K. Lee, head of C&D Clean Energy, added: "As the representative of C&D Inc. in the clean energy field, C&D Clean Energy has the advantage of global resource links and channel depth operation capability in the supply chain operation business. This 500MW purchase agreement will be the first step in our cooperation. In the future, we will give full play to our respective advantages and characteristics, integrate resources from both sides, continuously explore new modes and mechanisms of cooperation and exchange, carry out comprehensive cooperation in domestic and overseas new energy markets, promote the high-quality development of our businesses, and make positive contributions to global clean energy development."