TrinaTracker has announced that its factory has obtained EN 1090 and ISO 3834-2 certifications –  EU Standard for Structural Steel and Aluminium and Quality Requirements for Fusion Welding of Metallic Materials respectively. After a rigorous and meticulous third-party audit and review conducted by SGS, the certifications were secured at the end of April, with EN 1090 the key to opening the EU market for steel structures.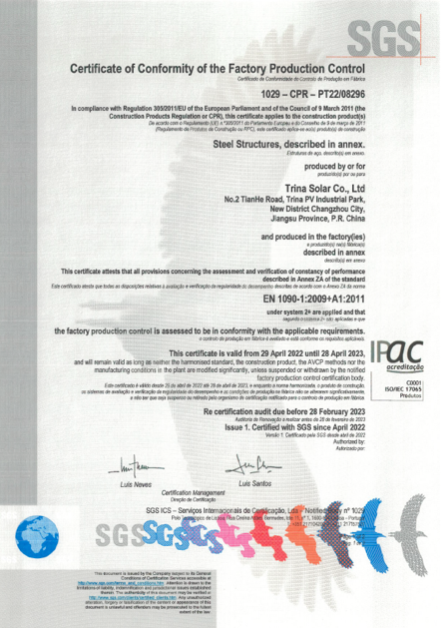 TrinaTracker has invested almost six months on the all-aspect certification of the plant's steel structure system, benchmarking the European system in terms of high standards and strict requirements. EN 1090 applies to the 27 member states of the EU and Turkey, and certification encompasses the whole process from design to manufacturing, including cutting, bending and welding.
As the welding related element of EN 1090, ISO 3834-2 has its own set of demanding technical requirements for factory processes. TrinaTracker's factory is now staffed with one international welding engineer, eight individuals with International welding engineer qualifications, and two more qualified in international nondestructive testing. The SGS test list includes numerous assessments of bending, hardness, macro metallography and cross tension, the acquisition of ISO 3834-2 meaning that welding quality, process protocol, personnel approval and post-welding heat treatment have attained the highest level in the industry.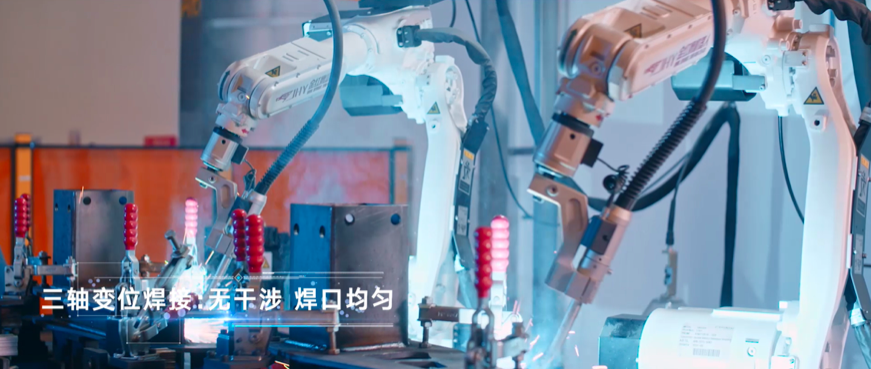 TrinaTracker has introduced high-end equipment, high-frequency welding and eddy current inspection, using robots for the welding of components, which improves anti-interference and anti-collision capabilities, ensuring the consistency of welding joints and the optimization of interaction between individuals and machines.
In an interview after certification, Yu Tieqing, Director of Quality at TrinaTracker, expressed the opinion that a reliable, innovative and intelligent tracker factory cannot be independent of the concept of lifecycle quality management and obtaining the EN 1090 quality system certification is an essential part of that concept.
TrinaTracker pays great attention to its factory's design, production and quality sections, with each point of quality control ultimately providing the fundamental guarantee for its end product. The acquisition of EN 1090 and ISO 3834-2 is just the beginning of TrinaTracker's commitment to high reliability quality control and the company will seek to maintain its rapid progress and continue to create value for its customers.