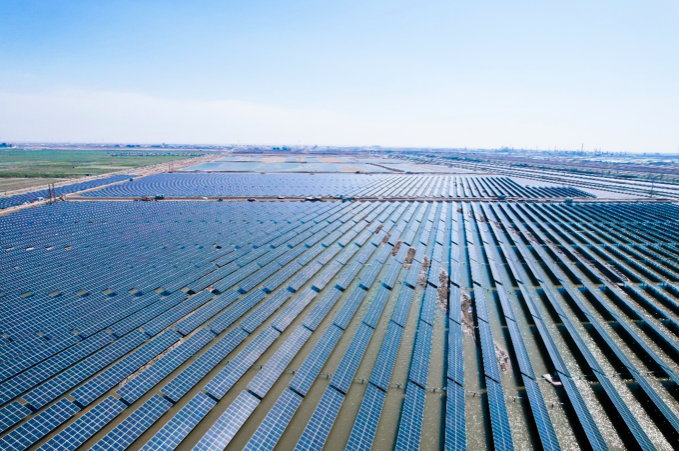 The project, with a total installed capacity of 70MW, is located in Cangzhou, in China's Hebei province, and is fully equipped with Trina Solar Vertex 670W and n-type 690W modules.
Covering an area of 130 hectares, the project is expected to generate an annual 1,292 hours of electricity over 25 years – 128,000 MWh of green power – while reducing carbon dioxide emissions by some 107,000 tons. Industry experts forecast that global demand for floating solar will grow by an average of 22 percent a year up to 2024.
210 Vertex modules feature non-destructive cutting and high-density interconnection. With their high power, high efficiency and high reliability, they can effectively reduce utility project system costs, increase system efficiency and guarantee return on investment.