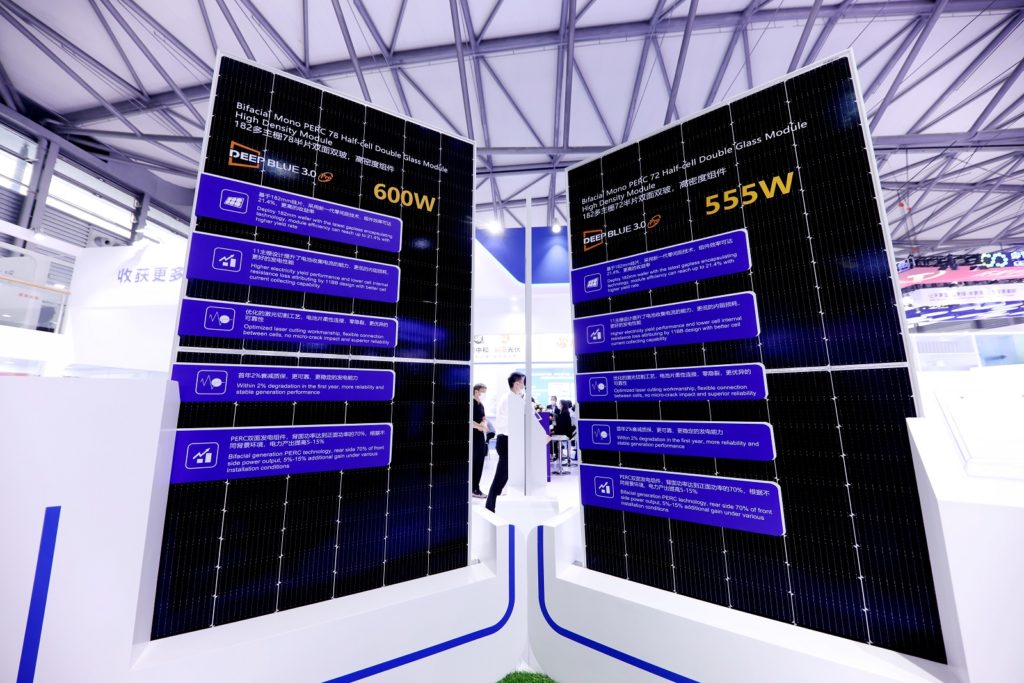 JA Solar has announced that cumulative shipments of its DeepBlue 3.0 module have, as of year end 2021, exceeded 12GW across 86 countries and regions around the world.
To effectively reduce LCOE and improve reliability and power generation, DeepBlue 3.0 integrates the advantages of multiple high-efficiency and low-degradation technologies, including the latest PERC high-efficiency cell technology PERCIUM+, Ga-doped silicon wafers, 11BB multi-busbar design and half-cell configuration.
According to half-year data released in September 2021 from an energy yield test jointly conducted by JA Solar and TÜV NORD, DeepBlue 3.0's performance was in the top tier among PERC modules in the market, with its excellent power generation performance further underlined in terms of outdoor yield.
Xinwei Niu, Board Member and Executive President at JA Solar, commented: "We are pleased to see DeepBlue 3.0 playing a significant role in facilitating global carbon neutrality across 86 countries. We are fully committed to providing high-quality PV products and services and we are also proud of the enthusiasm shown by the market for DeepBlue 3.0, as evidenced by this cumulative 12GW shipment milestone. This is not an endpoint, however. We are naturally excited to celebrate this milestone, but we will now redouble our efforts to further improve product performance to continue to contribute towards achievement of the ultimate goal of global carbon neutrality."