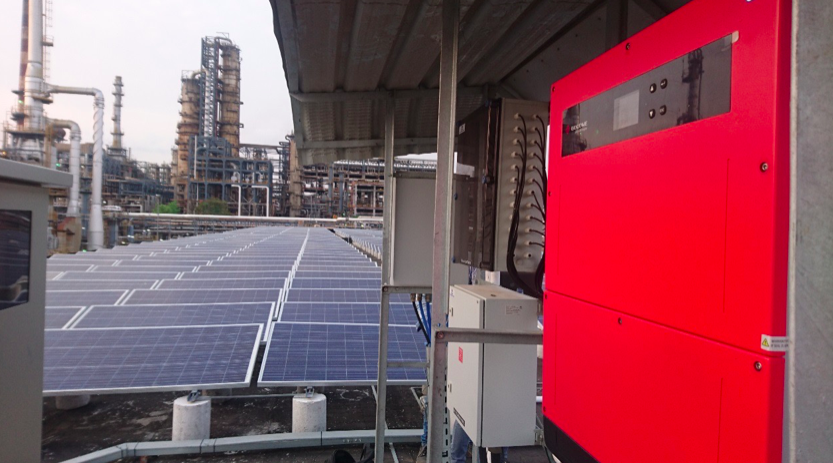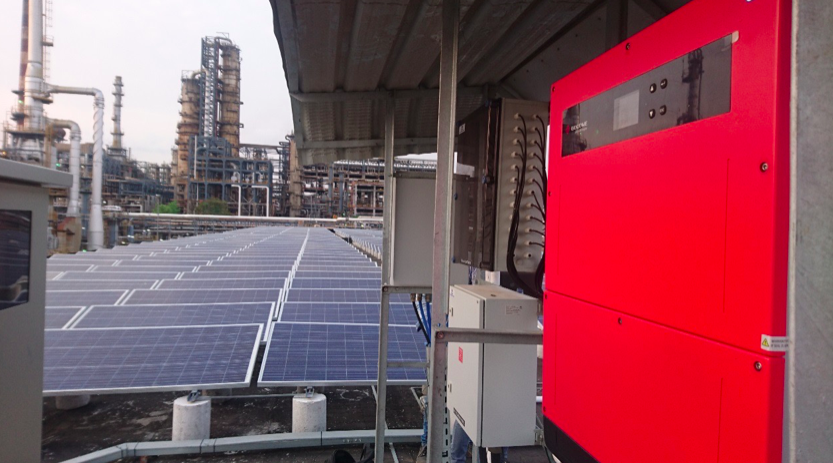 A project commissioned by TATA Power Solar on behalf of Mangalore Refinery and Petrochemicals Limited (MRPL), the largest solar project at a refinery location in Karnataka, has been successfully cut over.
The project, with a total capacity of 6.063 MWp, is spread over a large area of 34 building roof tops across the refinery premises, with no internal transport available for commuting from one end to the other and no third party vehicles permitted.
Covering such a large area without transportation represented a significant challenge, together with the existence of defined protocols and strict guidelines for entering the premises.
Within the plant there was also a degree of risk, given the presence of chemical gases in the environment which can cause inverters and other equipment to rust, but GoodWe inverters are known to perform well in difficult conditions. The company installed 95 of its 50K-MT G2 and 60K-MT G2 model inverters, enabling the plant to generate more than 24,000 units of electricity daily, amounting to an annual figure of over 8.8 million units.
The GoodWe MT Series is equipped with IP66 enclosures, protecting the inverters from dust ingress and high pressure water jets from any direction, while the C5 corrosion class also protects the inverters from high humidity and adverse atmospheric conditions, the G2 series additionally featuring 150% DC oversizing and 115% AC overloading ratio.
The adoption of solar energy in India has been rapid and widespread, with the Karnataka project part of MRPL's commitment to sustainable development, with a focus on renewable energy generation and a reduction in carbon emissions.