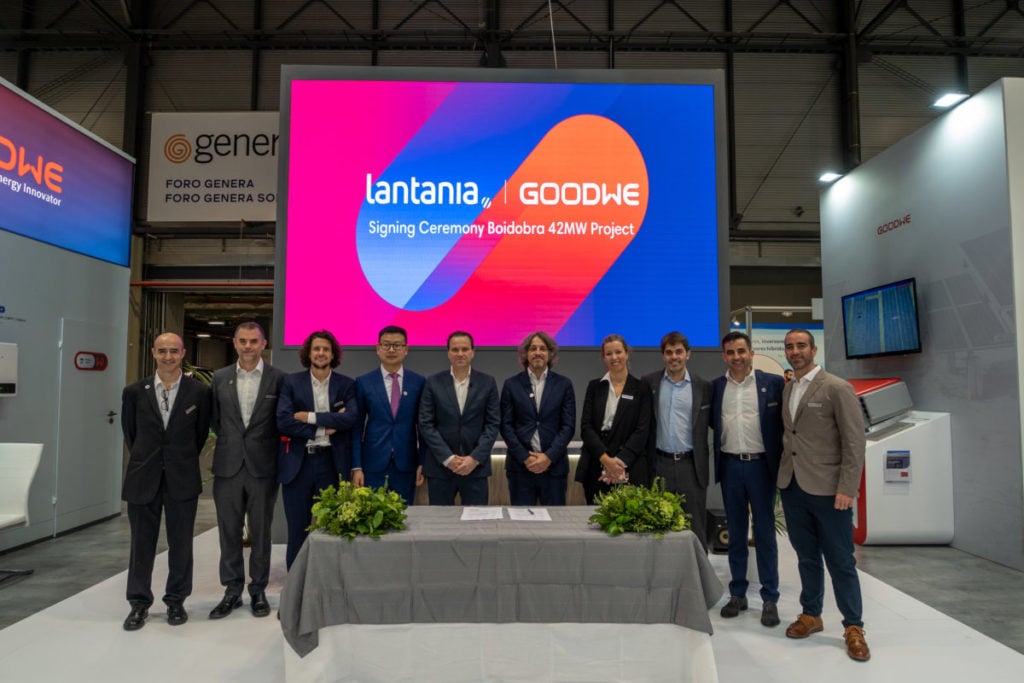 GoodWe has announced that it is to supply 164 of its 250K-HT inverters and 6 sub-stations for a 43MW Prosolia Energy plant located in Covilha, Portugal. The company has signed an agreement to become a supplier to Lantania, an infrastructure, water and energy company appointed by Prosolia as EPC for the project.
David Sánchez, GoodWe Utility and Large-Scale Sales Director for EMEA, commented: "The Boidobra project is a great boost for our activities in the Iberian Peninsula and motivates us to redouble our efforts in the Portuguese and Spanish markets where, due to the unique LCOE related characteristics and advantages of our GW250HT inverter, we hope to continue growing with significant projects. It is also a further example of the excellent relationship we have with Prosolia Energy and Lantania".
Pedro Pereira da Silva, Prosolia Energy Country Manager for Portugal, added: "This project, together with others for PV plants and industrial facilities in Portugal and throughout the Iberian Peninsula, strengthens our position as an independent company producing clean energy. Once they are all operational, we will have an installed capacity of over 580MW of PV energy and will have taken a big step forward towards our objective of contributing to the change in the current energy model of the country towards a more sustainable one".
Lantania Renewable Energy Manager, Rafael Alcón, concluded: "We are delighted to have GoodWe, a solid and trustworthy partner, as a supplier for this installation in Portugal, a project in which 78,820 solar panels will be installed over 28.5 hectares and which will be capable of supplying an annual 70,000 MWh."
With more than 35GW installed in over 100 countries around the world, GoodWe inverters are amongst the most popular in the industry, due to both their residential, commercial and industrial use and their suitability for large utility-scale plants, with a wide range of between 0.7kW and 250kW.