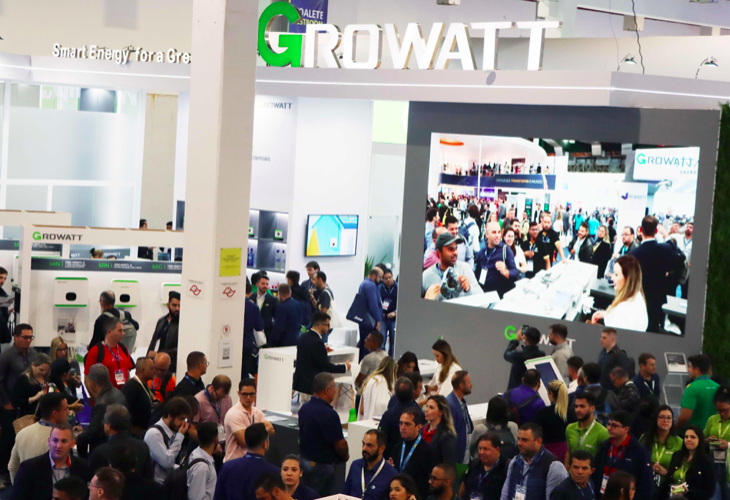 Growatt has exhibited at Latin America's largest industry event, Intersolar South America in the Brazilian city of Sao Paulo, showcasing its impressive product portfolio.
"As a global leading distributed energy solution provider, Growatt has a vast array of smart and powerful solutions for all application scenarios, including solar PV, energy storage, EV charging and portable power solutions," commented company vice president Frank Qiao.
In addition to the latest generation of inverters with capacity ranging from 1kW to 253kW for residential, commercial and industrial (C&I) and large scale solar plants, visitors were drawn to the new innovations on display – the MLP 2000-HF micro inverter, MIN 7000-10000TL-X high power residential inverter, MAX 50-75KTL3-XL2 three-phase 220Vac C&I inverter and the MAX 100-125KTL3-X LV three-phase 380Vac C&I inverter.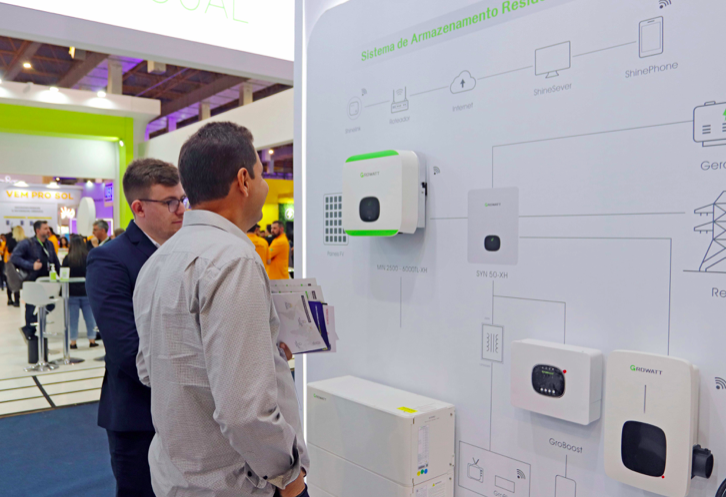 Growatt also exhibited its intelligent energy storage solutions in Sao Paulo. For off-grid storage, it offers the SPF ES series inverter and 4.8kWh Hope battery, which can be used in parallel for a maximum capacity of 76.8kWh. For households looking to upgrade to solar energy storage systems, its battery ready MIN 2500-6000TL-XH inverter is the ideal choice and, with the addition of an ARK XH battery system, customers can have storage capacity from 5.12kWh to 17.9kWh. The company additionally debuted its new hybrid WIT 50-100KTL3-H inverter and APX battery system, with a storage capacity of up to 200kWh for C&I applications.
"With our whole system solutions and warranty, Brazilians are able to maximize PV self-consumption and reduce electricity bills, while also enjoying peace of mind," Qiao continued. Growatt's battery solution uses cobalt-free Lithium-iron-phosphate (LFP) materials for improved safety and benefits from a modular design, which not only makes installation easy, but also provides customers with substantial flexibility in terms of storage capacity.
Also on display were the 'Thor' series of smart EV chargers, available in AC and DC formats for use in both residential and commercial scenarios, and Infinity 1500, the new solar generator with a battery capacity of 1512Wh and an AC output of 2,000W for outdoor, home and emergency backup.
"Our whole team is proud to use our technical strength to develop tailored products and solutions to enable households, businesses and communities across the country to benefit from sustainable energy," Qiao concluded.