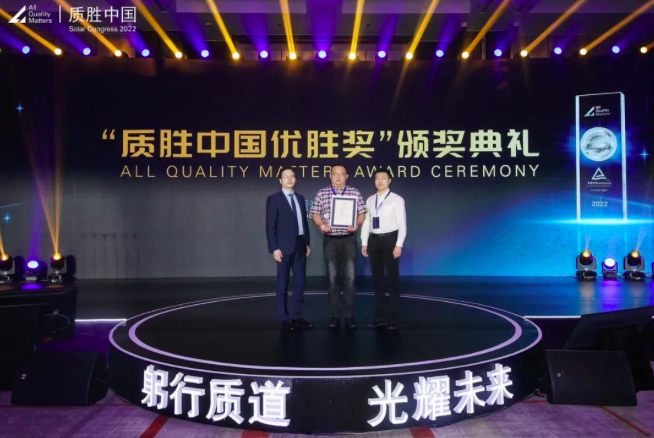 Growatt has won the 'All Quality Matters' award for its high power MAX 125KTL3-X LV commercial and industrial (C&I) inverter at TÜV Rheinland's 2022 solar congress.
"We are proud to see our MAX 125KTL3-X LV recognized by TÜV Rheinland as the best high power PV inverter in the 100-150kW group for commercial and industrial use," commented Woody Wu, the company's vice president of research and development.
The 125kW MAX inverter achieves a European efficiency of 98.26%, with its input and output capability surpassing alternatives with an MPPT voltage range from 180V to 1,000V. It has 1.1 times the rated output power, reaching a maximum of 137.5kW, which enables it to work with high power modules and achieve a higher energy yield for investors.
In terms of reliability and environmental adaptability, the inverter has achieved the best performance during long-term testing, switching between extremes of temperature of -30°C/-22°F and 60°C/ 140°F. It also delivers a lower total harmonic distortion (THDi) of 1.08%, which is superior to the industry standard requirement of 3%.
"At Growatt, our R&D team is totally committed to developing product and technology innovations to change the way homes and businesses are powered. Going forward, we will continue to produce advanced products of high quality and reliability for our global customers," Wu added.