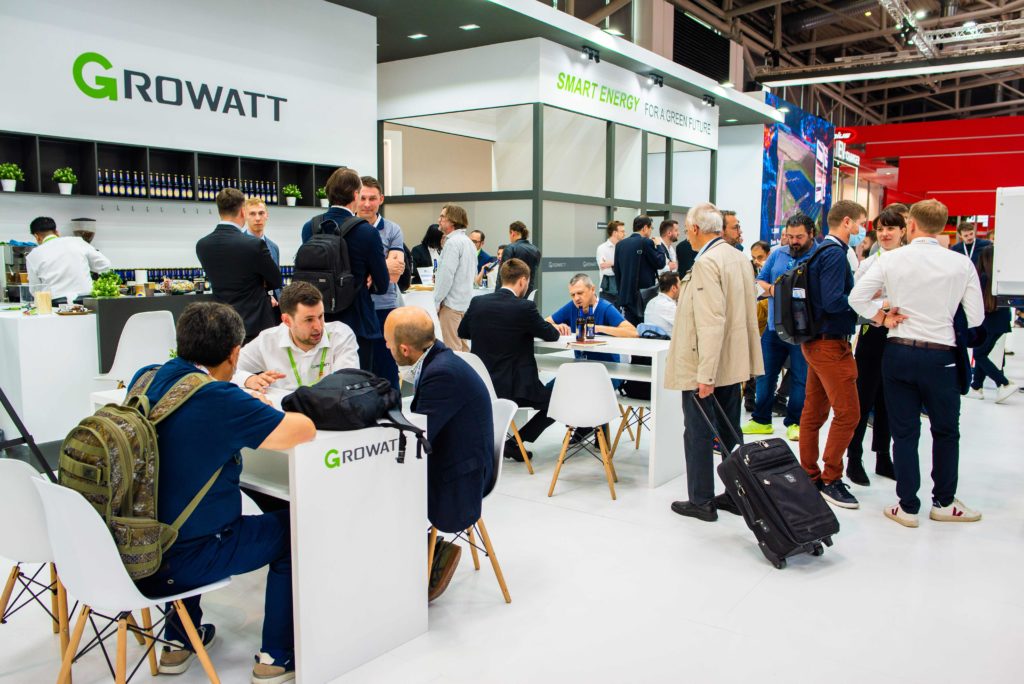 Growatt presented its all-scenario smart energy solutions portfolio at this year's Intersolar Europe, including its PV inverters, Battery Energy Storage Systems (BESS), smart home system and EV chargers.
Ranging from 600W to 125kW, the company's PV inverters cater not only for residential solar systems but also C&I and ground-mounted solar projects.
Featuring AFCI and Type II SPD on both AC and DC sides, Growatt's residential PV inverters are equipped with high levels of protection to ensure safe and reliable operation, its C&I solutions incorporating features such as 10 MPP trackers and compatibility with 16A high power modules.
As energy storage systems begin to proliferate across European markets, the company was able to showcase its wide range of BESS, including storage inverters and battery systems. The new APX battery system features an in-built energy optimizer within each battery module which allows for more precise and independent management, optimizing charge and discharge and enabling the APX to achieve 100% depth of discharge (DoD), providing more usable energy.
In addition to its new battery system, the company's latest C&I storage solution, the WIT 50-100KTL3-H series hybrid inverter, which is able to support a storage system of up to 1MW, also made its debut in Munich.
With its previously released 7kW to 22kW AC chargers, Growatt went on to unveil new DC chargers of 20kW and 40kW for its THOR EV charger product range.
The basis of a smart home system comprises an ESS, a GroBoost water heater and a THOR EV charger, with devices interconnected via IoT technology and integrated with Growatt's 'GroHome' platform, enabling individuals to embrace a low carbon footprint lifestyle.
"With our continuing commitment to technical innovation and high quality customer service, we have been able to stand out in global markets and enable millions of customers from over 150 countries and regions to achieve low carbon emission targets. Moving forward, our goal will be to utilize our all-scenario smart energy solutions to build a green future for every home, business and community on the planet," commented Lisa Zhang, Growatt's global marketing director.