With more than 500 participants from 67 countries in attendance, the summit aimed to inspire collective action towards building a low-carbon and smarter society powered by digital technologies.
In his keynote speech, Charles Yang, SVP and President of Global Marketing Sales and Services at Huawei Digital Power, said: "Carbon neutrality has become a global consensus and mission. To achieve this goal, power production needs to be low carbonized, and power consumption electrified. Huawei has integrated digital and power electronics technologies to create all-scenario low-carbon energy solutions, covering the whole energy flow from green power generation to efficient power consumption."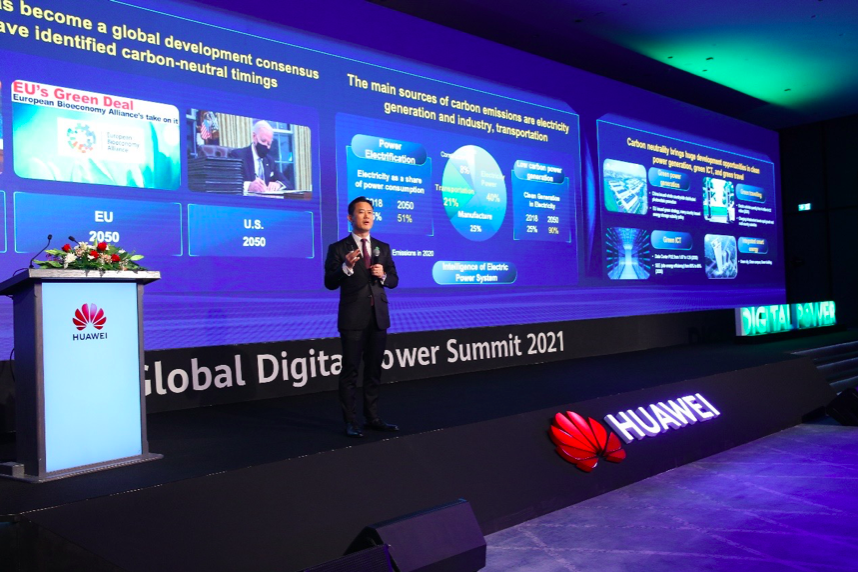 With an increasing number of countries joining the path towards carbon neutrality, there are countless opportunities for investment in renewable energy and green infrastructure. At the summit, industry leaders and government officials from the PV, Data Center and Site Power sectors shared technologies, insights and policies to meet future opportunities in renewable energy and green ICT infrastructure.
Experts from the data center energy sector joined a panel discussion moderated by Sanjay Kumar Sainani, with others with expertise in green energy transition sharing their insights in a session moderated by Hariram Subramanian.
Partnership for a Greener and Bright Future
Huawei Digital Power adheres to a strategy of open hardware, open-source software and layered collaboration with industry players for a greener, brighter future. As a key part of the summit, Huawei signed memoranda of understanding with Grupo IMELSA and HYBRICO Energy for strategic collaboration on clean energy and green infrastructure development, also signing a key contract with SEPCOIII for its Red Sea Project combining 400MW of PV with a 1300 MWh battery energy storage solution (BESS), currently the world's largest energy storage project.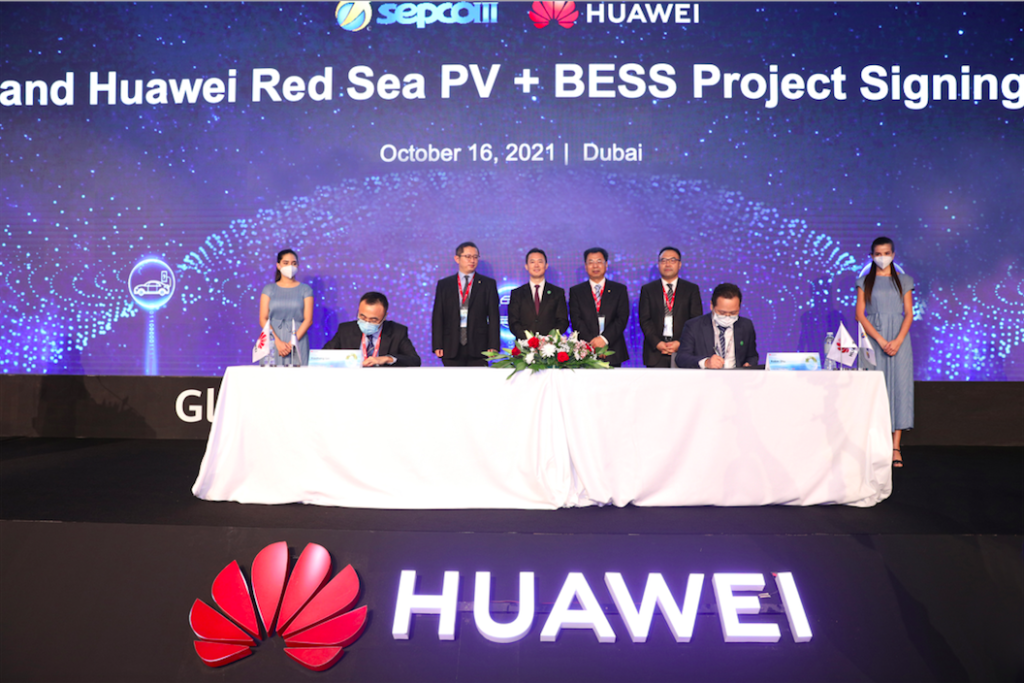 What sets Huawei Digital Power apart from its peers is its unique philosophy of "Use Bits to Manage Watts", with Mr. Yang explaining how the company uses digital technologies to manage power electronics and equipment, providing simplified, green, smart and secure solutions for clean power generation, green ICT infrastructure, transportation electrification and integrated smart energy.
Call for Carbon Neutrality Initiative
Carbon neutrality has become a global consensus and mission. At the summit, Huawei Digital Power called for global action to pursue low-carbon and sustainable development, an objective which requires continuous innovation, the adoption of green practices and joint collaboration to build an open and win-win ecosystem, combating global warming and contributing towards carbon neutrality worldwide.