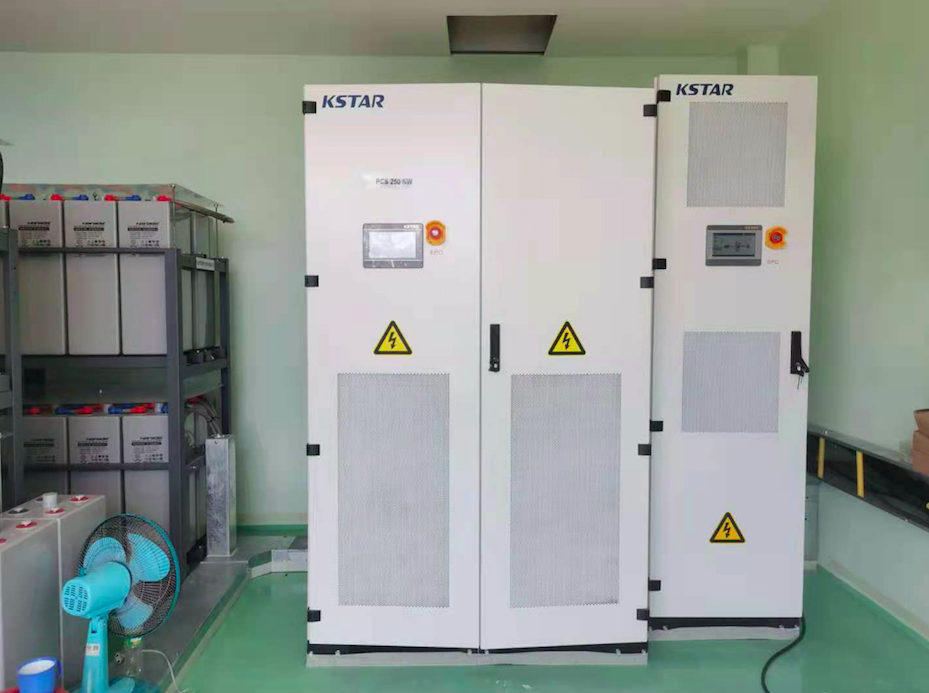 A new 250kW offshore smart energy storage project has been completed on an island in Thailand's Andaman Sea. It involves 250kW of PV panels, a KSTAR GSE 250T bi-directional converter and 1MWh OPZV battery, working together with a wind turbine and diesel generator combination to provide clean and reliable electricity to the homes of 300 local fishermen.
The project is one of several smart off-grid projects KSTAR operates in Thailand and is seen as a significant step in the creation of an increasingly close cooperation with the company's Thai customers.
The KSTAR GSE series PCS is a centralized bi-directional converter specially designed for large-scale energy storage systems, with a built-in isolated transformer for stand-alone mode. It can be used for peak-shaving, frequency regulation and smoothing the output of a PV power plant, featuring high reliability and high efficiency at low cost.