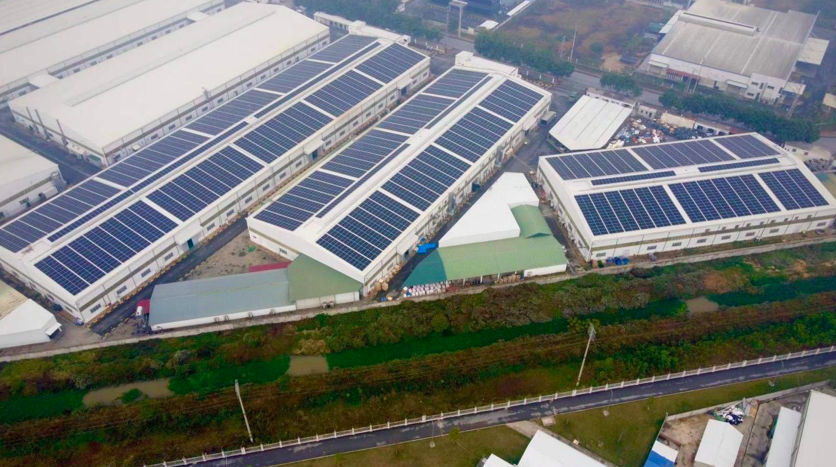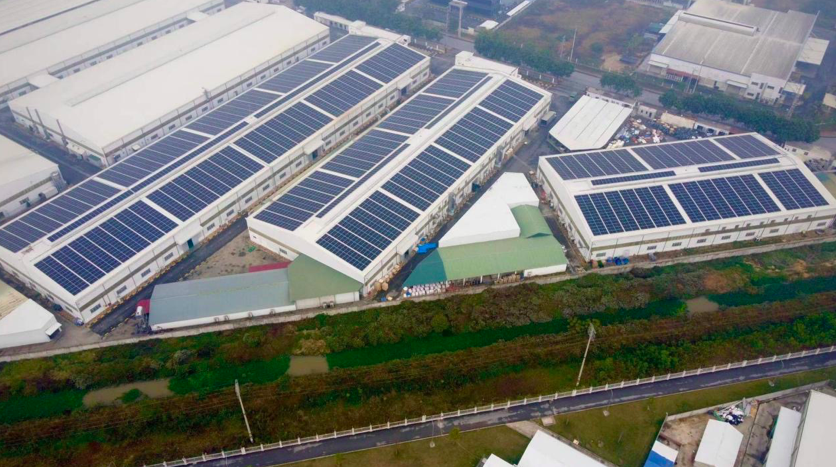 JA Solar has announced that its industry-leading DeepBlue 3.0 module has been chosen for a large rooftop solar project in Vietnam. The company will supply 2,882 modules, equal to a capacity of 1570.69kW, to power the local operations of the Yuzhan Group, a renowned packaging manufacturer.
Upon completion of the project, the yearly estimated electrical output of 1700MWh will enable Yuzhan to substantially reduce its cost of power, while also reducing CO2 emissions by approximately 1438 tons annually.
The DeepBlue 3.0 modules were selected for the project due to their reliability, conversion efficiency and power generation. They were among the first 182mm modules to be certified by TÜV, EU LVD and EMC and, since the first delivery in October 2020, shipments of the module had exceeded 12GW as of the end of 2021.
The project is being executed by Solar Electric Vietnam ("SEV"), a leading EPC contractor serving the Vietnamese commercial and industrial market. SEV has a strong track record in renewable energy projects, having implemented rooftop solar for many multinationals in Vietnam, including ABB, Aeon Mall, Toyota Boshuku and Crystal Martin International. With a strong and dedicated team, SEV has successfully promoted renewable energy use in Vietnam since 2015.
Tien Luu, CEO of SEV Vietnam, commented: "As an engineer and EPC professional, I am pleased to see more and more multinationals contribute to global climate solutions via solar projects. We are excited to collaborate with JA Solar on this project, and are impressed by their professionalism and passion in promoting the use of solar energy. SEV is contributing to low-carbon development by collaborating with great business partners, the Vietnamese government and local communities to help achieve net zero by 2050."
Steven Chen, JA Solar Assistant President and head of its Asia-Pacific market business, noted: "Exiting 2021, JA Solar has now shipped 12GW of DeepBlue 3.0 to 86 countries. We are excited to see our products play an important role in the pursuit of carbon neutrality in so many regions. JA Solar strives to offer the highest quality PV products and services, thus promoting the harmonious coexistence of mankind and nature. Over the past two years, JA Solar has participated in the rapid growth of the Vietnamese PV market and we look forward to further supporting the country's pursuit of its COP26 goals."