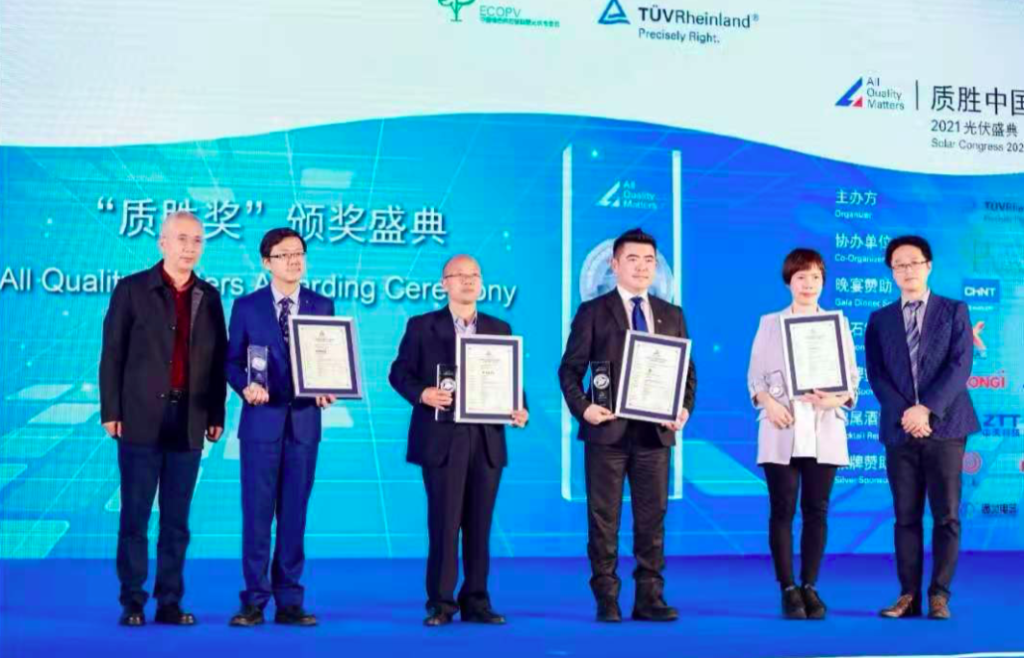 JA Solar has announced that its DeepBlue 3.0 module has received the 'All Quality Matters' award for Energy Yield Simulation in the monofacial mono group.
Testing samples were selected randomly for evaluation against IEC 61215, IEC 60904 and IEC 61853 standards, with a module's electrical performance tested under different irradiance, temperature and light incidence angles. Subsequently, the geographical and meteorological data of five typical areas were selected to simulate outdoor power generation, modules being ranked according to the data gathered.
JA Solar launched the DeepBlue 3.0 module in May 2020, based on 182mm silicon wafers, and began mass production in August, with the module commercially available in October. The DeepBlue 3.0 integrates the advantages of new generation PERCIUM+ cell, optimized 11BB and half cell technology, enabling high efficiency, high reliability and excellent power generation.
Monsoon Wang, Global Marketing General Manager and Senior Product Technician at JA Solar, was invited to attend the AQM ceremony and share his report of "Consideration of LCOE in Module Design". Wang highlighted the core of the design logic of JA Solar modules, with LCOE its priority.
In an energy yield test jointly conducted by JA Solar and TÜV NORD, it was demonstrated that, when compared with high-current solar modules based on larger wafers, DeepBlue 3.0 has a 1.7°C lower working temperature and a 1.5% higher energy yield per watt, reflecting the product's advantage in energy yield performance. The product encompasses JA Solar's module design logic of LCOE priority and is recognized as one of the most competitive module choices in the market.