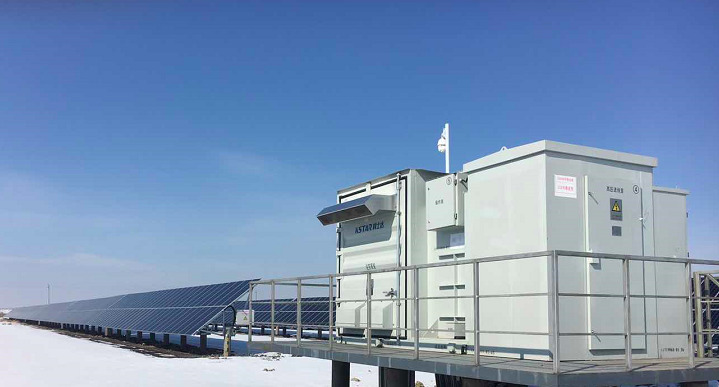 KSTAR has announced that it has now completed delivery of all the central inverters for SPIC's 500MW PV project in Hei Longjiang, China. The project, the first unsubsidized Chinese power plant operated by the State Power Investment Corporation (SPIC), involved provision by KSTAR of a turnkey solution and began to generate electricity at the end of 2019.
The project covers some 1334 hectares of saline-alkali land at Anda City, where there are significant extremes of temperature between day and night, the lowest night time temperature sometimes dropping below -40℃,. Operating in such harsh conditions clearly demands high performance levels from all components, including inverters. For this project's specific climatic characteristics, the KSTAR DC1500V turnkey solution was chosen, having already operated successfully in many large-scale PV power projects worldwide.
KSTAR supplied 200 units of its 2.5 MW central inverters and more than 4800 PCS units in 1500V combiner boxes. The KSTAR 1500V PV system solution has no wearing parts and is designed to be maintenance free, enhancing safety and reliability.