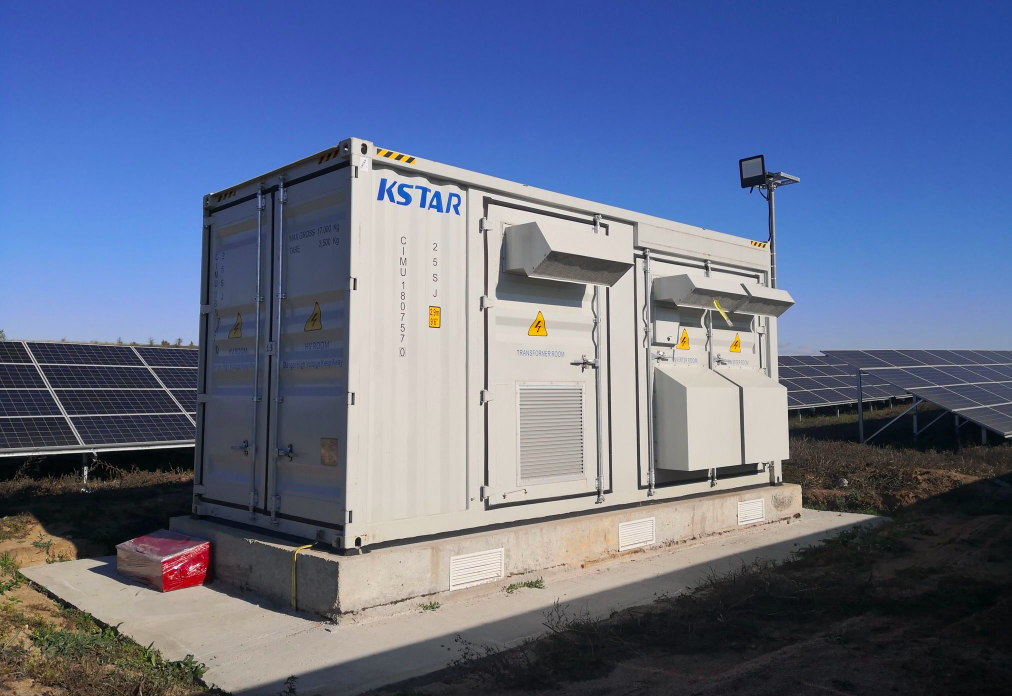 KSTAR provided, in late 2019, a turnkey solution – 96 units of its GSM2500C-MV35 inverters to the 240 MW Pokrovska Solar Power Plant in Ukraine. The plant, in the Dnipropetrovsk region of the country, the second largest solar farm in Europe by installed capacity, has been operating smoothly since cutover, providing 200,000 households with clean energy, helping reduce CO2 emissions and strengthening Ukraine's energy independence.
The Pokrovska plant will generate an annual 400mn kWh of green electricity, reducing CO2 emissions by 420,000 tons per year, a figure comparable to the emissions generated by more than 200,000 cars.
According to a recent KPMG report, alongside Ukraine's clear natural advantages, particularly for solar and wind generation, its government is committed to generating 25% of the nation's power from renewable sources by 2035. Therefore, local energy companies will receive significant support both from the government and the Ukrainian public, who will have more power and new energy to use.
Entering the Ukrainian energy market has involved KSTAR bringing smart PV turnkey solutions to the country, not only providing inverters to the Pokrovska plant, but also supplying GSL 2500MV35 inverters to the grid-connected 200MW Nikopol SES project. All container inverters for both projects, totalling 440MW, are provided by KSTAR.
KSTAR has so far provided 1.5GW of inverters to installations in Ukraine, helping the company to attain the position of No 1 inverter manufacturer in Eastern Europe in terms of market share.
KSTAR's smart technology stands out from other manufacturers. The powerful GSM2500C-MV35 product, installed at the Pokrovska plant, is a DC 1500V turnkey solution (Inverter+MV Transformer+RMU), which incorporates features such as max. DC/AC ratio up to 1.5, night SVG function, modular design for easy maintenance, IP54 outdoor protection, max PV Voltage up to 1500V, full power output under 50℃ and AVC/AGC GSM2500C.
"As one of the world's leading suppliers, we expect to achieve more in Europe in the utility-scale, residential and commercial markets. For on-grid storage systems, with smart PV products, we are definitely seeing more opportunities in developed markets such as Europe and Australia. Our turnkey solutions on the other hand will continue to be successful in Europe, the Middle East, Asia and Africa," said Mr Ye, KSTAR's sales director.
Today, as one of the world's leading suppliers, KSTAR offers high quality central inverters and grid-tied energy storage systems, with strong partnerships built on excellence of service and reliability.