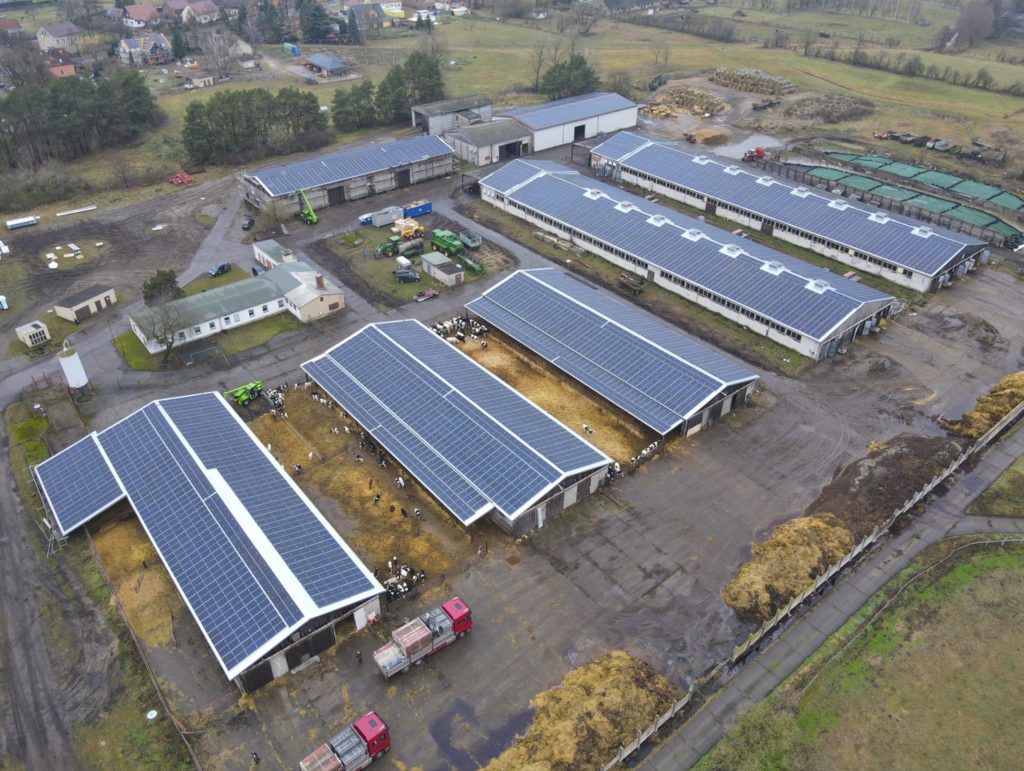 Over a period of just four weeks, Berlin-based PV specialists Kintlein & Ose completed an 8500m² roof renovation on an industrial-scale German dairy farm in the Brandenburg village of Briesen, together with the installation of a 1.5 MW PV system deploying LONGi solar modules.
As is often the case with older agricultural buildings, the Briesen facility's asbestos roofing could not support modules and had to be replaced, to ensure the long-term operation of the PV system.
Project engineer Paul Murcha of Kintlein & Ose explained: "We've preferred LONGi solar modules for many years for their quality, reliability, and aesthetics. But here they were also the key to maximizing our use of space. The optimal frame size of the LR4-60HIH modules helped us achieve the excellent area-to-power ratio of this installation."
The clean energy generated by the farm's rooftop solar system is fed directly into the local utility's grid. The system will generate an annual 1,421,000 kWh, reducing CO2 emissions by around 850 tons.