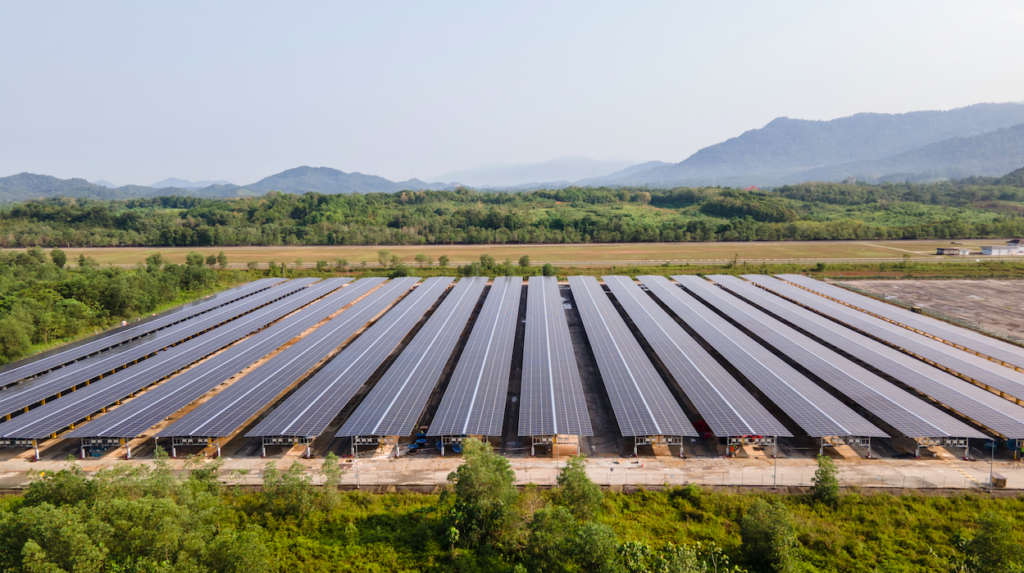 LONGi has announced that it has supplied 9MWp of its high-efficiency modules for a project at the Proton Tanjung Malim car manufacturing plant in Malaysia, a site invested and owned by MFP Solar and executed by Pekat Solar, a leading Malaysian solar investor & EPC.
The plant now boasts the country's largest car canopy, covering an area of 23.4 acres, with Proton's motor pool car park providing parking spaces for 2,880 cars as a transit point for vehicles produced at Tanjung Malim, prior to being distributed to dealers and outlets nationwide.
As the project investor, MFP Solar provided a CAPEX-free solution enabling Proton to save on its utility payments and enhance its low-carbon image.
With the project deploying LONGi Hi-MO 4 bifacial modules, the system is expected to generate up to 25% of the power consumed at the plant, eliminating an annual 11 tons of carbon emissions.
MFP Solar Director Goh Chin san commented: "We are proud to complete such a landmark project in Malaysia, and delighted to see a conglomerate like Proton recognising the value of solar PV, the decreasing cost of solar energy generated now providing a sound investment opportunity for commercial and industrial owners in the region."
"We are happy to have cooperated with Pekat Solar in delivering a remarkable project," added Dennis She, Vice President at LONGi Group. "LONGi aims to provide high efficiency products to help corporates fulfill their low-carbon commitments and will continue to provide great value for partners around the globe."