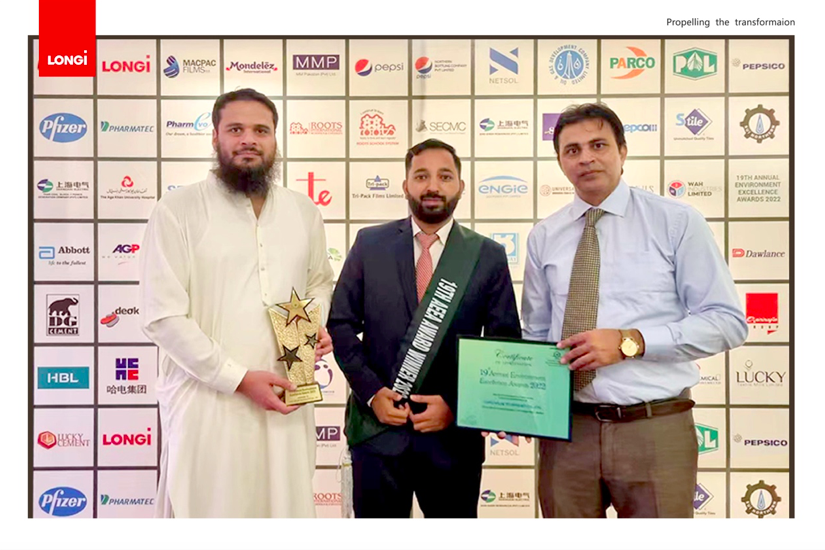 LONGi has announced that it is the recipient of the 19th Annual Environment Excellence Award (AEEA 2022) from Pakistan's National Forum for Environment and Health (NFEH), for its vision and mission to effectively implement local and international environmental standards, as well as its compliance at the work facility. Ali Majid and Ghulam Mustafa, LONGi General Manager and Senior Manager for Pakistan respectively, together with Osman Mohammad, the company's Product & Solutions Manager, formally received the award at the distribution ceremony.
Established in June 1999, the NFEH is affiliated with the United Nations Environmental Program (UNEP) and its activities are supported by the Pakistani government's Ministry for Climate Change. The organization is committed to serving and promoting the cause of healthcare and the protection of the natural environment by creating awareness among all segments of society.
LONGi officially entered Pakistan in 2019, with its high-efficiency modules quickly gaining an enviable reputation within the domestic market. LONGi Pakistan places a high value on corporate social responsibility and is committed to addressing local educational and environmental concerns, while promoting its green development principles and vision.