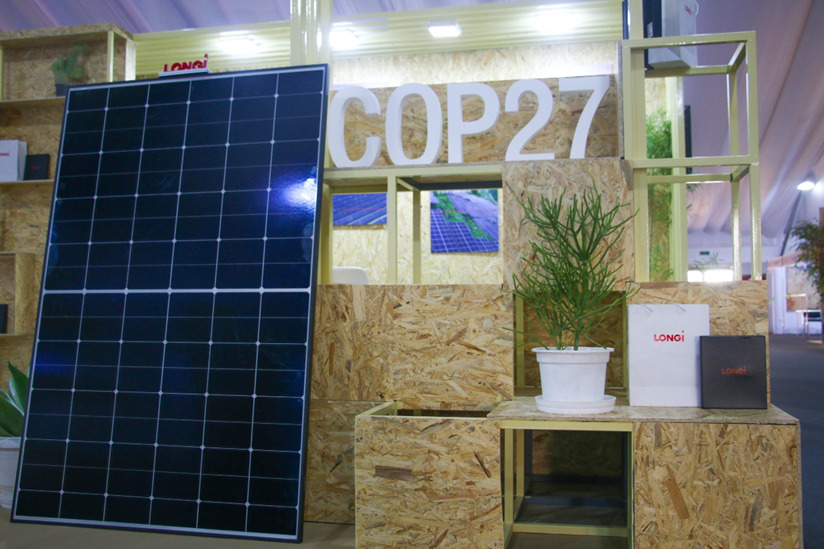 LONGi Vice President Li Wenxue has participated in a virtual side meeting themed "Green Finance and Chinese Industries Tackling Climate Change" at COP27 in the Egyptian city of Sharm-el-Sheikh.
"Climate change is a common challenge, and it is related to the sustainable development of all humankind," Li said in his speech, adding that the current state of global climate change has changed from a future challenge to an immediate crisis.
Li stressed that, in the face of the crisis, replacing traditional energy with renewable energy is a key step in the green and low-carbon transformation.
Predictions suggest that, by 2030, the annual global new PV installed capacity will need to reach 1,500-2,000GW to provide effective support for the energy transformation, thus laying the foundation for achieving global net zero emissions. For perspective, the figures put forward represent a ten-fold increase compared to the new installed capacity of global PV in 2021.
While LONGi continues to meet the rapidly increasing global demand for photovoltaic capacity, its carbon emission intensity has been further reduced. The greenhouse gas emissions per unit revenue in 2021 are 20.7% lower than those in 2020, establishing a foundation for the gradual decoupling of capacity growth and carbon emissions.
"LONGi firmly believes that tackling climate change and achieving net zero emissions is a global consensus, and is willing to work with partners from all sides to take joint action to accelerate the transformation of clean energy and low-carbon green development. We will actively contribute to the innovation of green energy technology and help China and the world move towards a zero carbon future," Li concluded.