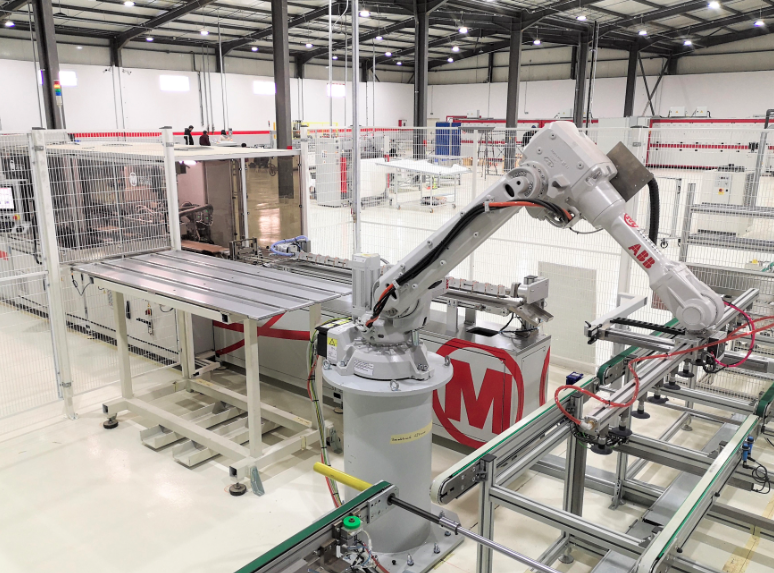 The PV assembly line, equipped to produce modules based on the latest technology, has an annual capacity of 100MW, soon to be increased to 200MW.
Prof. Noureddine Yassa, Chief Executive of the "Commissariat des Énergies Renouvelables" of the Prime Minister's Office in Algeria, inaugurated the Milltech module assembly factory in Constantine in March. The factory's production line was supplied by Mondragón Assembly and commissioned in February.
Prof. Yassa declared himself extremely impressed by the highly automated factory, where Mono PERC modules with 22.5% conversion efficiency are manufactured by local skilled engineers. Knowing that Prof. Yassa has past links with the German solar industry, Milltech CEO Mr. Hammoud commented: "we are honoured to receive such comments and we are encouraged to build further momentum".
Since it first began developing projects in the MENA region, Mondragón has consolidated its position as a technological partner for its clients, not only supplying module manufacturing lines, but also providing support throughout the entire life of projects with which it is involved, ensuring the technological evolution and maximum quality of the PV modules manufactured using its equipment.