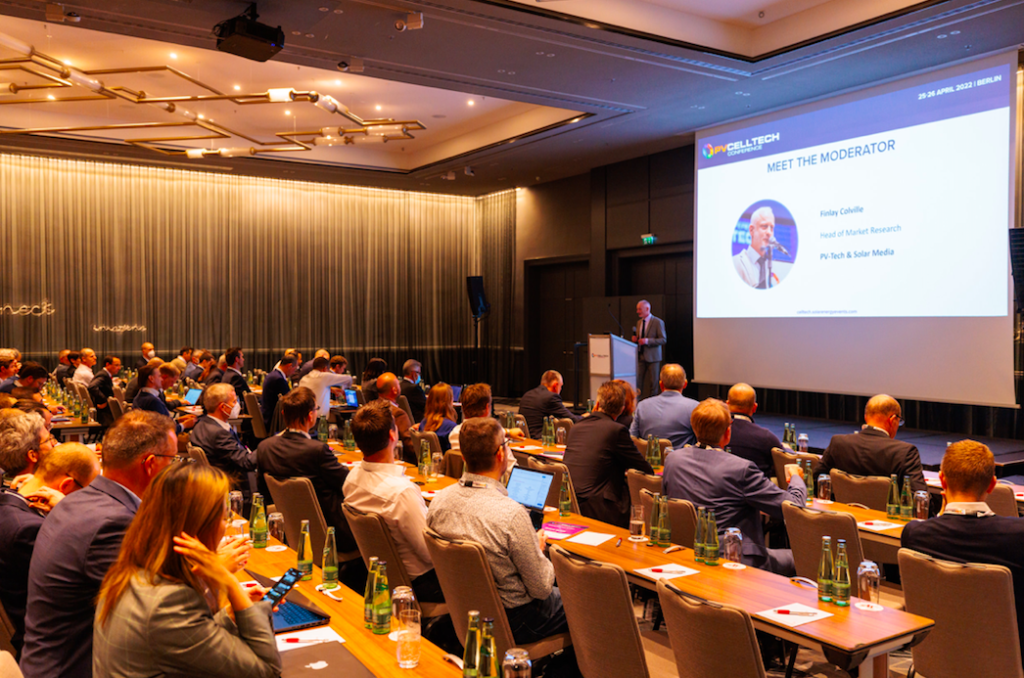 Dr Yifeng Chen, head of Trina Solar's high efficiency cell and module R&D center, has addressed attendees at PV CellTech 2022 in Berlin and spoken of the company's advantages and most recent R&D breakthroughs with P-type and N-type cells.
Trina Solar is well known in the industry as a pioneer of large area cells, with its 210 an open technology platform that can be combined with various cutting-edge technologies such as N-type, to which the company has a long-term commitment to industrialize.
In May 2019 Trina set a world record for laboratory efficiency of 24.58% for a high-efficiency N-type mono-crystalline silicon (c-Si) i-TOPCon solar cell, going on to become the first module manufacturer to exceed an average 23% efficiency in mass production. In March this year the company announced that its 210×210mm i-TOPCon cell had achieved a maximum efficiency of 25.5%, setting a world record for the 23rd time.
N-type cells feature low temperature coefficient, low power attenuation and higher bifacial power generation. Combined with the high reliability and high power generation capability of 210 modules, Dr Chen claimed power output can reach as high as 690W, and that the 210+N-type combination promises significant change in how module power is delivered, paving the way for even lower LCOE.