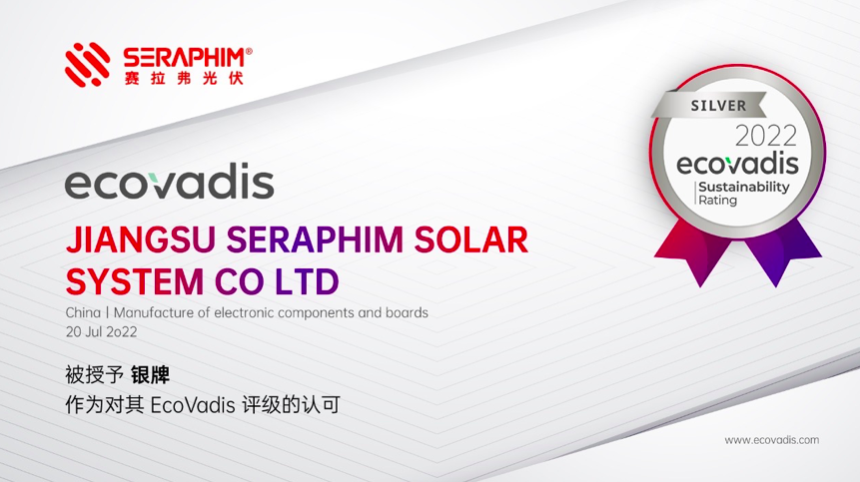 Seraphim has announced that it has been awarded a silver medal in the 2022 EcoVadis corporate social responsibility (CSR) ratings for its advanced social responsibility management system and performance in sustainable development.
EcoVadis is an internationally recognized provider of business sustainability ratings for global supply chains. Its assessment focuses on 21 elements, grouped into four disciplines, namely environment, labour and human rights, ethics and sustainable procurement.
Seraphim has an excellent track record in each of the four areas, a highlight being in the environment discipline where, in 2021, the company cut its carbon emissions by nearly 9,000 tonnes through green manufacturing and a further 8,400 tonnes by optimizing its techniques and production systems.
Company president Polaris Li commented that this year's EcoVadis medal award represents full validation of Seraphim's implementation of CSR practices. Building a low-carbon, clean and green future is Seraphim's greatest social responsibility, added Li, with the company re-doubling its commitment to manufacturing and technological innovation in order to contribute to the high-quality and sustainable development of the PV industry.
An active advocate of sustainable development, Seraphim joined the United Nations Global Compact (UNGC) in 2021.