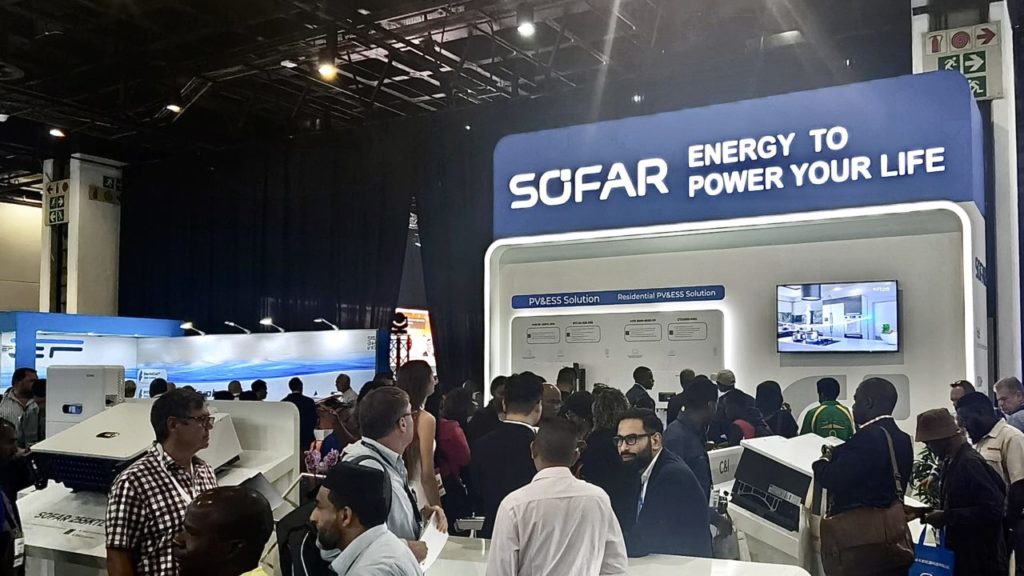 SOFAR has showcased its latest innovations covering residential, C&I and utility scenarios at Solar Show Africa in Johannesburg.
Against the backdrop of Africa's pressing need for a stable energy output, the company presented its tried-and-tested storage solutions, including the HYD 5~20KTL-3PH, which features 2 MPPTs and multiple parallel systems, and the GTX3000, with a system energy capacity of up to 180 kWh, allowing for more flexible configurations.
In addition to the ESS on display, SOFAR's 11~125KTLX-G4 inverter, tailored for C&I and small-scale utility solar, also proved popular with visitors to the company's booth. Ensuring low LCOE and high yields, the product's IP66 and C5 anti-corrosion protection makes it resilient to the continent's often harsh climatic environment.
During the event, SOFAR signed a 200MW MoU with Condere Group, a 100MW MoU with AutoX/Rentech and a 50MW MoU with Joule Energy, further strengthening cooperation with local distributors.
Jesse Lau, head of the company's MEA operation, commented: "The Solar Show is an ideal platform for us to share our vision of a cleaner, greener future and help attendees find the best solutions to meet their energy needs. We're excited to meet with Africa's industry leaders, jointly addressing today's energy challenges and contributing together towards the goal of carbon neutrality."