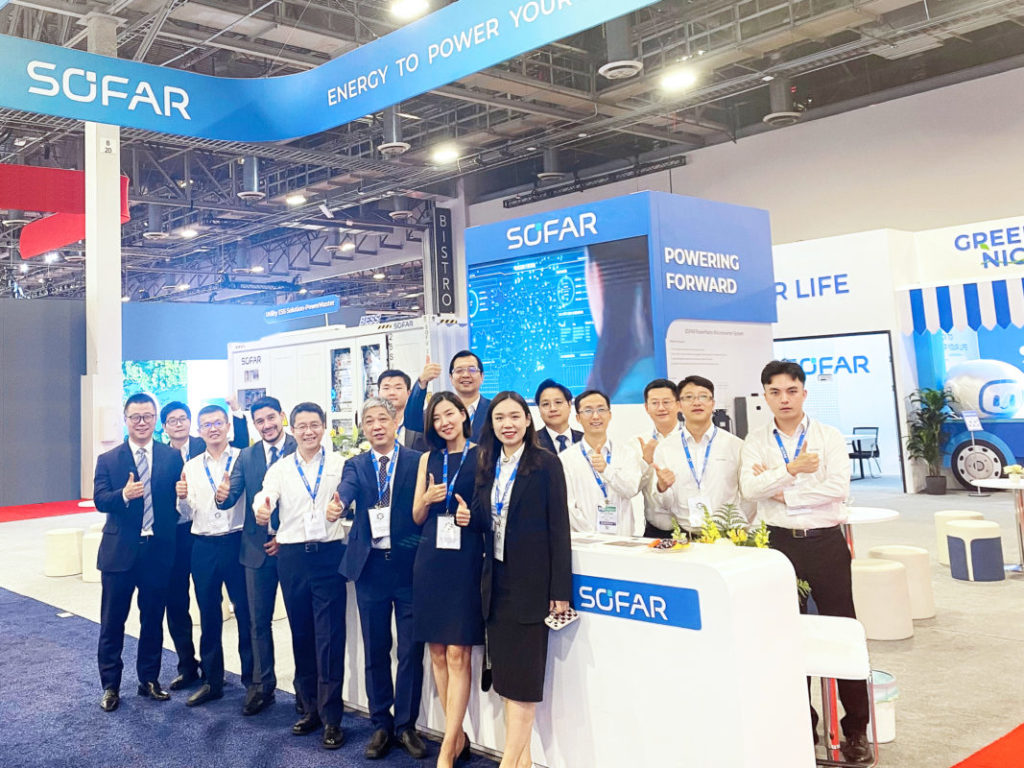 SOFAR has made an impressive debut at RE+ 2023 with innovations tailored for utility and residential applications for the North American solar and storage market.
With storage forecast to continue its rapid expansion, SOFAR presented its flagship PowerMaster storage system, which features revolutionary breakthroughs in the utility ESS sector and is able to tackle pain-points through increasing power yields at lower cost, a 3+2 safety system ensuring stable operation around the clock. Among the product's highlights is an industry-leading hybrid cooling system which can reduce heat dissipation loss by some 30%, with its modular design capable of expanding single chamber storage capacity up to 3.93MWh.
Based on the growing popularity of microinverters as an alternative to common string inverters in North America, the company's PowerNano also impressed visitors to the SOFAR booth. An all-in-one solution of microinverter, smart home hub and AC battery, PowerNano offers a wide scalability which allows homeowners flexibility in terms of storage needs. The combination forms an efficient solar + storage system to optimize energy self-consumption and can further enhance yields by up to 5% with 182/210mm PV modules, realizing seamless power continuity during outages and grid interruptions.
Nick Wang, head of SOFAR North America, sees this as a landmark step in the process of strategically establishing the company's footprint in the US and Canada, commenting:. "We're accelerating the construction of a local service team to better serve the market. Moving forward, SOFAR will continue to roll out innovative solutions to make net-zero profitable for customers, promoting the transition to clean energy and shaping a sustainable future for the continent."