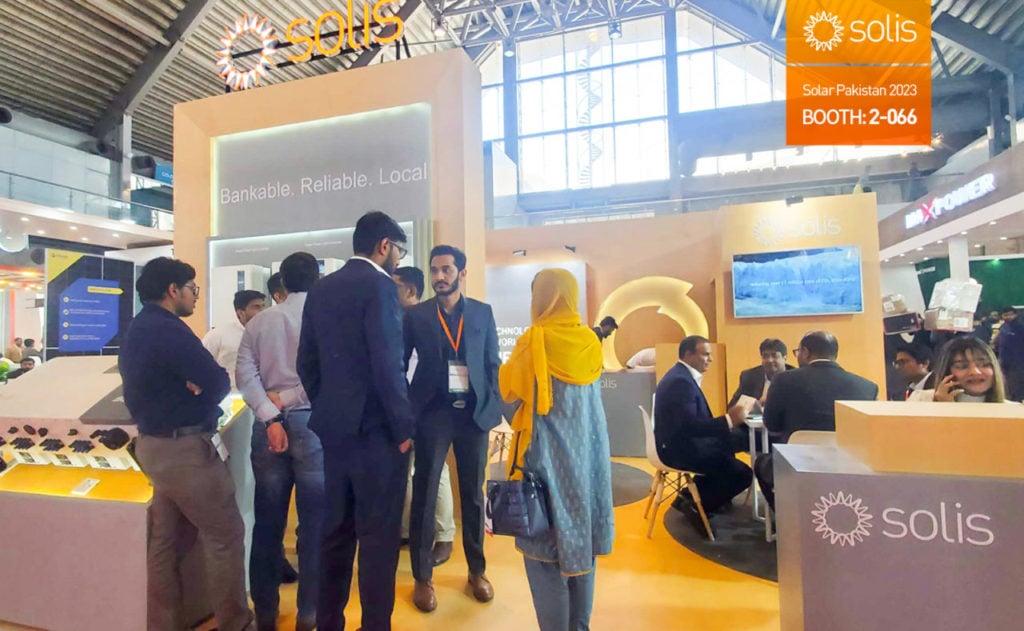 Solis' participation at the event was in line with its stated commitment to help Pakistan meet its national renewable energy targets for minimizing the consumption of fossil fuels for power generation.
The Solis booth was one of the most visited during the show, a large number of prospective consumers wishing to familiarise themselves with the latest and most reliable technology available on the market to enable them to use renewable energy to electrify their homes and businesses.
Solar Pakistan is the latest in a series of high profile global events at which Solis has taken part over recent months, including Intersolar North America, World Future Energy Summit and Renewable Energy India.