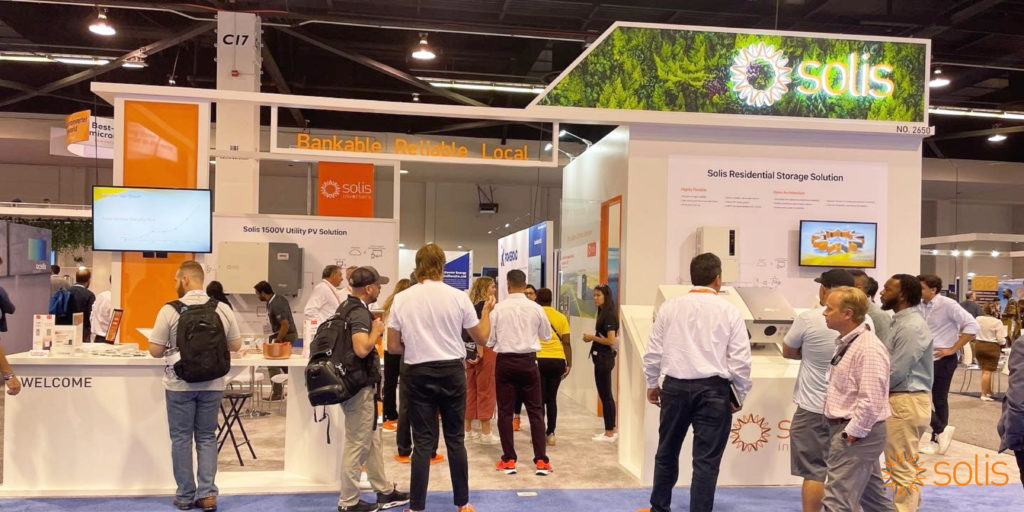 Solis has taken part in the RE+ exhibition in Anaheim, showcasing its portfolio of intelligent photovoltaic solutions for the US market.
Installed solar PV capacity in the US is forecast to reach 20GW this year, the market stimulated by the government's recently signed Inflation Reduction Act.
Solis already has a total installed capacity of over 30GW worldwide, across 27 countries, with its professional solutions and products making it one of the world's most significant producers of string inverters.
Among the products displayed at RE+ were the company's Solis-1P10K-4G-US*1 high current, S5-GC100K-US*1 New and Solis-255K-EHV-5G-PLUS-US*1 inverters, each widely recognized for high efficiency, convenient operation, high security and 'one-key operation'.
Addressing the rapidly growing development of the US energy storage market, the Solis S6-EH1P(3.8-11.4)K-H-US intelligent storage inverter attracted a great deal of interest from those attending the show. Recognised for high reliability, low losses and efficient operation, the product is destined to prove influential in supporting the U.S. in achieving its carbon neutrality goals.