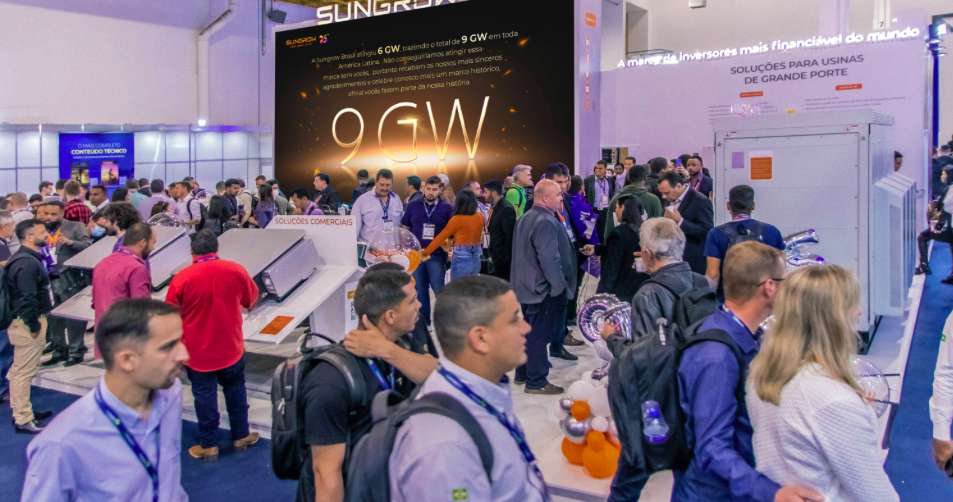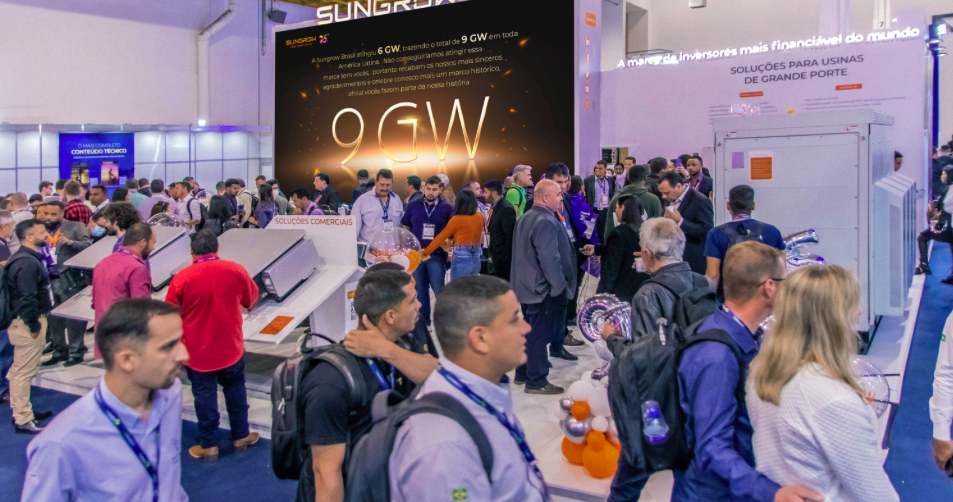 Sungrow has announced during its participation at Intersolar South America that its cumulative shipments to Latin America have now reached 9GW. The company also debuted its "1+X" modular inverter, the SG350HX string inverter and a new commercial and residential innovation, fuelling the energy transition and improving grid stability and power supply resilience.
Latin America is a highly promising region for solar, with primary momentum in Brazil, which is predicted to be one of the top five global markets over the next five years. Sungrow has already surpassed 6GW of cumulative shipments to Brazil and has been in first place in terms of market share in the country since 2019.
The "1+X" modular inverter will lead the next generation of PV plant development, featuring a 1.1 MW single unit as minimum, with maximum capacity capable of being expanded to 8.8 MW by combining eight units. The inverter redefines both the "string" and "central" inverter concept and represents a ground-breaking innovation that will shape the future of energy, offering more possibilities for different stakeholders.
The SG350HX, a new 1500V string inverter optimized for Brazil's utility-scale projects, was also showcased. The product, rated at 352 kW, is equipped with 16 MPPTs and is compatible with both large-format modules and tracking systems.
"2021 was a record year for Sungrow in Latin America, making a significant leap forward based on the region's growing demands. We are ready to embrace both the opportunities and challenges that will arise in these vibrant South American countries with cutting-edge solutions as well as professional and responsive 24/7 services," commented Ada Li, Head of Sungrow for Latin America.
Looking into the future, Li stated that Sungrow will continue to contribute to green manufacturing and operations and fully engage with the RE100 and EP100 international sustainability initiatives, underlining the company's ongoing commitment to the use of 100% renewable energy across its entire value chain and the improvement of its energy productivity by 35% by 2028. "We look forward to a net-zero carbon future. That is what our team stands for, and strives for, every single day," she added.