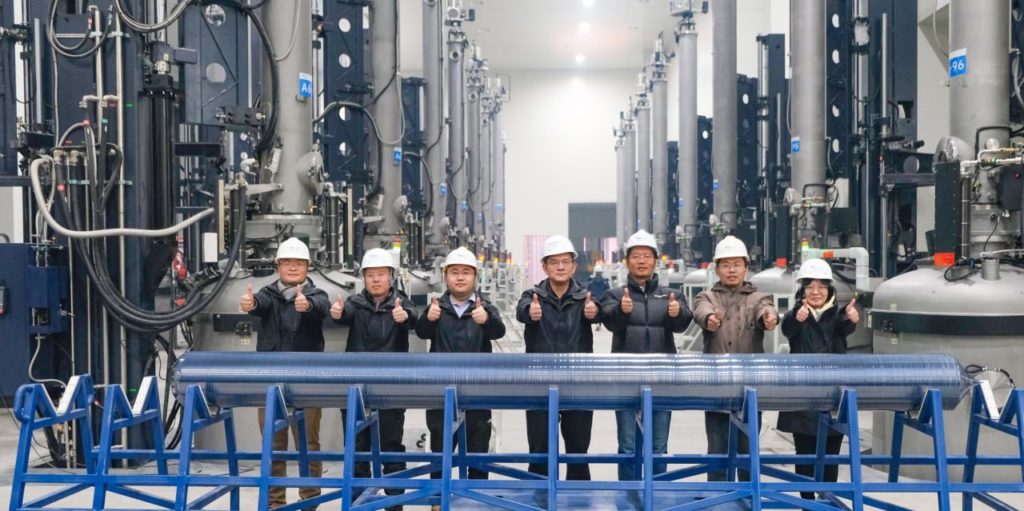 Trina Solar has announced the milestone, which marks significant progress for the factory in northwestern China.
Weighing 542kg and measuring 3800mm in length, the ingot is world leading in terms of production technology, quality and scale.
Helena Li, president of Trina's Global Solar Product Business Group, commented: "This is a significant moment for Trina Solar and, in particular, it is a huge milestone for our Qinghai factory. To begin a project of this scale and see results in just eight months demonstrates how effective and efficient our operations are. Innovation and sustainability are at the heart of what we do, so it's fantastic to see progress not only in our world leading technology, but also in the leap forward in environmentally friendly practices. We're looking forward to continuing this success as we embark on our mission to establish the first zero-carbon park in Qinghai."
The company's 210mm n-type monocrystalline ingots are used to ensure the production capacity and quality of its n-type modules. Since the Qinghai factory covers almost the entire PV manufacturing chain, it will become one of the company's main sites for ensuring the supply of primary materials.