Following the global launch of its ultra-high power 670W Vertex module, the company's innovative vertical packing solution has been lauded by numerous major international logistics companies from a safety and cost reduction perspective. 
For its 600W+ series products, Trina has introduced vertical placement packing, in order to eliminate conflict between module width and container height. This method  makes best use of a container's internal capacity and can reduce transportation costs by 12%, while also preventing potential damage caused by displacement and shaking between pallets during transportation with traditional horizontal packaging.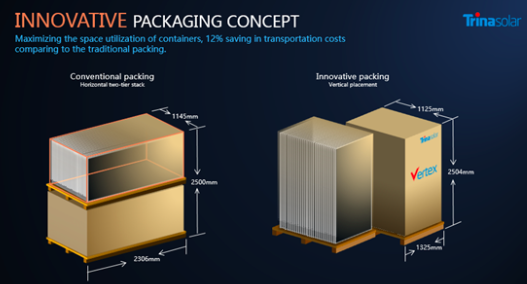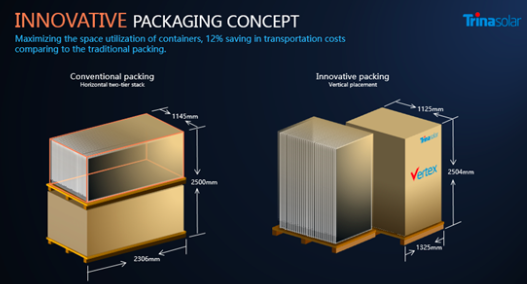 Trina has extended the safety of the whole process from product packaging to transportation and unloading. Firstly, factory packaging is completed by automatic equipment; secondly, in the process of transportation, module pallets are closely arranged inside the container to avoid shaking, tilt and collision; finally, stable and reliable unloading and transfer is achieved at the project site to ensure safe delivery to  customers. 
Module load capacity also affects logistics efficiency. The load capacity of Trina Solar's 670W modules has also been tested. Their optimized frame design and material selection prevents deformation even when module area increases, reducing the risk of micro cracks caused during loading, unloading and transportation.
At the post-transportation stage of unpacking and installation, Trina provides simple and easy-to-use auxiliary tools, which can be used as support for the box body to ensure the safety of the entire unpacking process. A number of empirical studies have shown that 670W modules can lead to an overall installation cost reduction of between 5% to 7%. In addition, the company has commenced development of an automatic installation machine, retaining only delicate manual operations such as fastening of screws. This will improve installation efficiency, reduce labour costs, and drive down LCOE.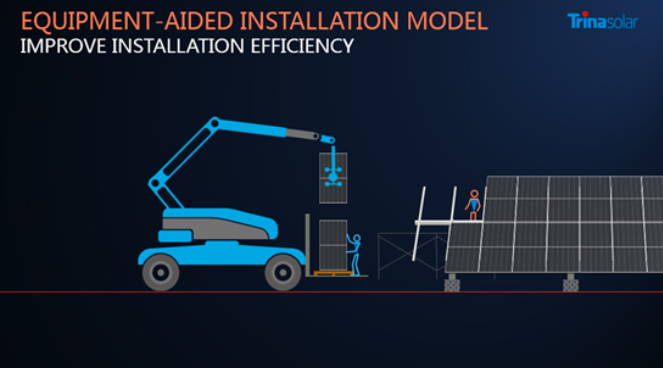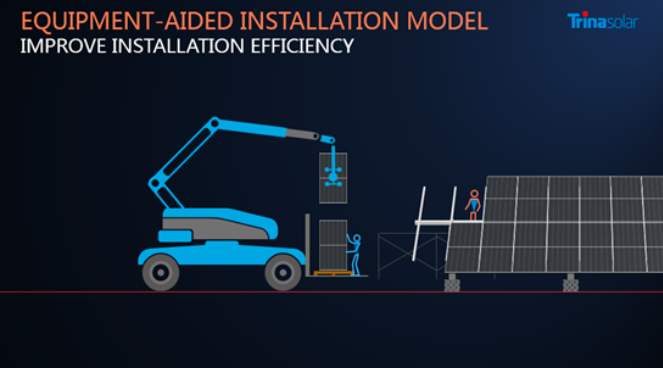 These innovations are testament to Trina Solar's continued pursuit of solutions creating greater value for its customers.