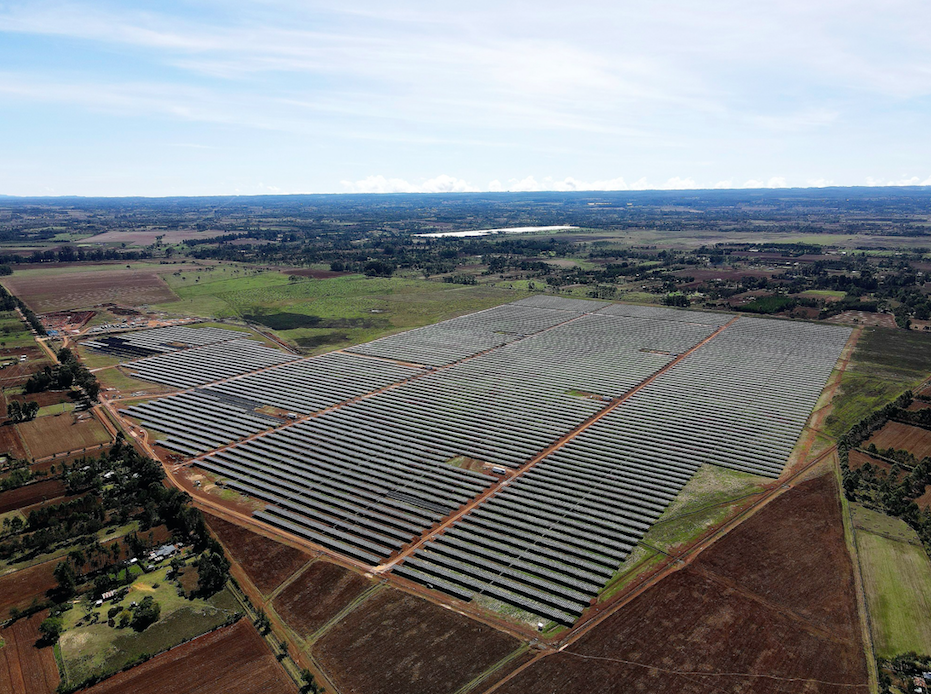 TrinaTracker has announced the completion of "Kesses," a 55MW PV installation located in Eldoret, in Kenya's Uasin Gishu County.
The project is owned by Alten Energías Renovables and built by Voltalia in partnership with TrinaTracker. The installation includes 103,936 ultra-high-power modules mounted on 928 single-axis Vanguard 2P trackers, with an innovative multi-drive system and robust design ensuring installation stability during the Kenyan rainy season, when rain is frequently accompanied by strong winds.
José Carlos Talavera, TrinaTracker's Head of Operations and Fulfilment, commented: "It is really gratifying to see how TrinaTracker provides excellent service, even in the most remote and demanding areas of the world. I am delighted to be able to say with confidence that we are one of the few tracker solution providers able to guarantee efficiency and on time delivery when implementing PV projects in Kenya".
Nuno Bastos Silva, Head of Projects at Voltalia, added: "The outstanding performance by TrinaTracker on this important and challenging project in Africa reflects the company's extensive experience in delivering projects located in distant regions with difficult environments."
The development of the Kesses project has created more than 70 local jobs, contributing to the growth of the local economy. The plant will produce an annual 123 MW/h of clean energy – enough electricity to satisfy the demands of 22.000 homes – while also eliminating 53 tonnes of CO2 emissions.