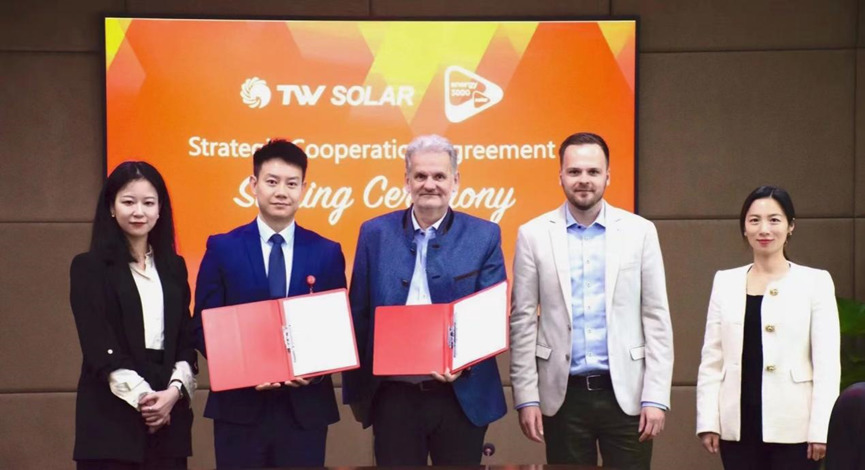 A delegation from Austrian PV company Energy3000 to TW Solar, including founder and CEO Christian Bairhuber, attended the signing ceremony after the two parties concluded a 3-year 1GW framework agreement.
Under the agreement, TW Solar will provide Energy3000 with its self-developed high-efficiency  P/N type modules, which are proving popular across both local and international markets due to the product's high power output, low LCOE, high reliability and ultra-low LID. Energy3000 will for its part become TW Solar's European market partner and introduce the company's smart products across the continent.
Chen Fangzhou, head of TW Solar overseas sales, expressed his pleasure at the cooperation agreement and shared the forecast that, as a leader in solar cells and silicon material, the production capacity of the company's high-efficiency modules would reach 80GW by the end of 2023.