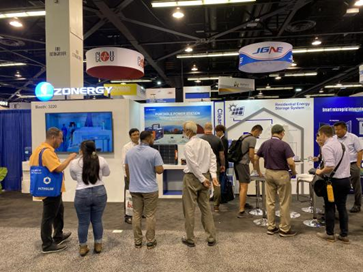 Zonergy has made its debut at RE+ 2022, North America's largest solar energy exhibition, showcasing its range of grid-connected and energy storage inverters, systems and portable power supplies.
Among the products on display was the company's storage inverter, compatible with, among other types, lead-acid and lithium-ion batteries, supporting full power discharge and automatic charge and discharge management.
The product is easy to install with a stacking design and offers the flexibility to expand from 7.1kWh-21.3kWh.
A recent report by Wood Mackenzie ranked the United States as the current leader in the global energy storage market, with cumulative deployment of storage systems forecast to reach 600GWh by 2031, at which time the country will be deploying an annual average of 27GW.