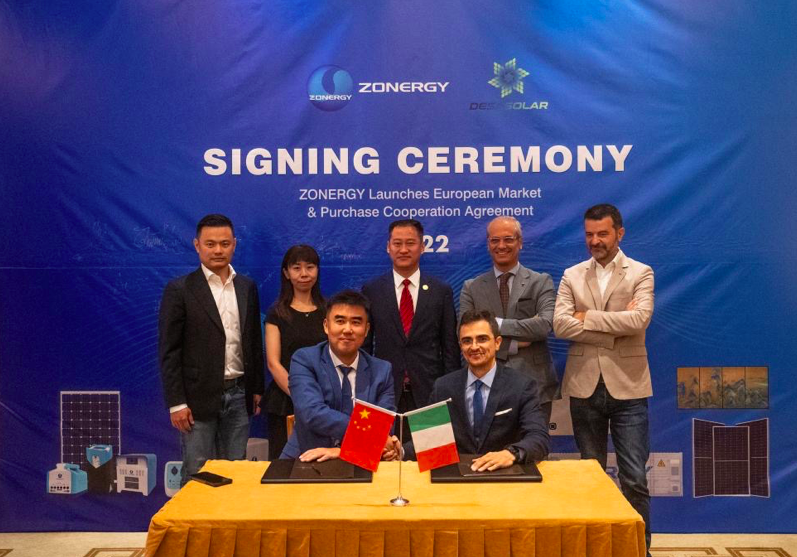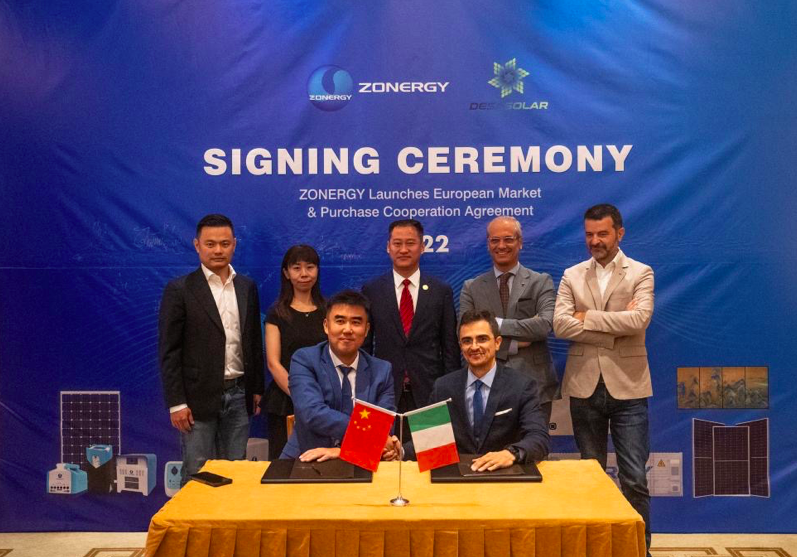 With its new headquarters established in Milan, Zonergy Europe has announced that it will partner with Desasolar for Italian and ultimately European distribution of its extensive range of smart and efficient renewable energy solutions. The agreement between the companies was signed during the inauguration of the new HQ at Milan's Four Seasons hotel, in the presence of leading members of the business community and local government officials.
This partnership will have a significant impact on the European renewable energy market, combining Zonergy's reputation for providing top quality PV and energy storage solutions with the new business division of Desa Srl, a company with a successful track record in the distribution of electronic products as part of the Obor Group.
Kevin Changbin Qiu, Executive Vice President of Zonergy, commented: "Renewable energy sources are the future. With extensive years of R&D in the renewable energy sector, we are more than ready to enter the European market. Indeed, this industry will gain more traction over time with ever growing energy needs, which is why we have an ambitious growth plan for Europe that will be rolled-out over the coming months".
Francesco Desantis, GM of Desasolar, added: "Energy is one of the most important issues of our times. Desa s.r.l draws inspiration from values that require us to do our part in order to deliver a better world for future generations. We are honoured to be able to collaborate with Zonergy and we are confident that together we can make a huge contribution, creating value not only for our stakeholders, but also for the whole of Italy, which is struggling today with great energy difficulties."