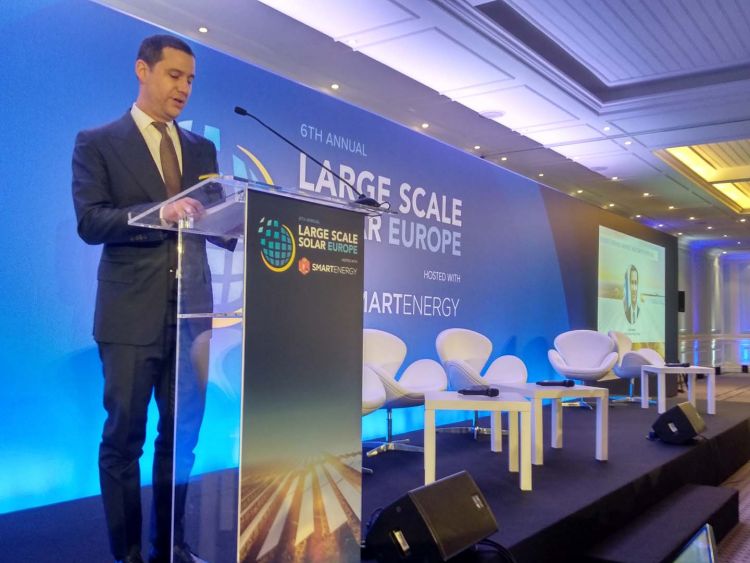 Developers keen to submit their interest for Portugal's first ever solar-only auction will have an additional week to do so, an extension prompted by high demand
Contacted by PV Tech today, the Environment Ministry confirmed the deadline to take part in the 1.4GW PV tender has been pushed until Sunday 7 June, as media reports had anticipated.
The Ministry confirmed that around 300 interested parties have put themselves forward on the online bidding system, as Environment minister João Pedro Matos Fernandes had told Reuters.
"The main reason for the extension of the deadline is that the competition (between interested bidders) is very big," Matos Fernandes was quoted as saying. "We want to be certain we get the best proposals."
The auction is the first of a series meant to help Portugal take installed PV capacity from 572MW in 2018 to 8.1GW-9.9GW by 2030, as Energy state secretary João Galamba told PV Tech in March.
In an exclusive interview with this publication, Galamba explained a second 700MW solar-only tender will follow in early 2020, together with a 50-100MW energy storage auction in the same year.
Galamba defended Portugal's choice for a two-layered solar auction design, with a first fixed-price modality catering to firms struggling with PPAs or financing and a second – without any fixed tariffs – meant for those with PPAs already in place or under negotiation.
However, the blueprint drew scepticism from some quarters at Solar Media's Large Scale Solar Europe summit in March, attended by the state secretary.
Approached by PV Tech at the Lisbon event, Dr Benedikt Ortmann, managing director and head of solar projects at BayWa r.e, warned the second modality – allowing firms to bid for capacity in the grid – may result in "speculative" bids from players with still-hazy projects.
For her part, Lorena Ciciriello, head of debt financing at NextEnergy Capital, described her firm's "wait and see" stance with Portugal. "We're evaluating more the private PPA route and won't participate in auctions at this stage. It will depend on the fixed prices we see," she commented.