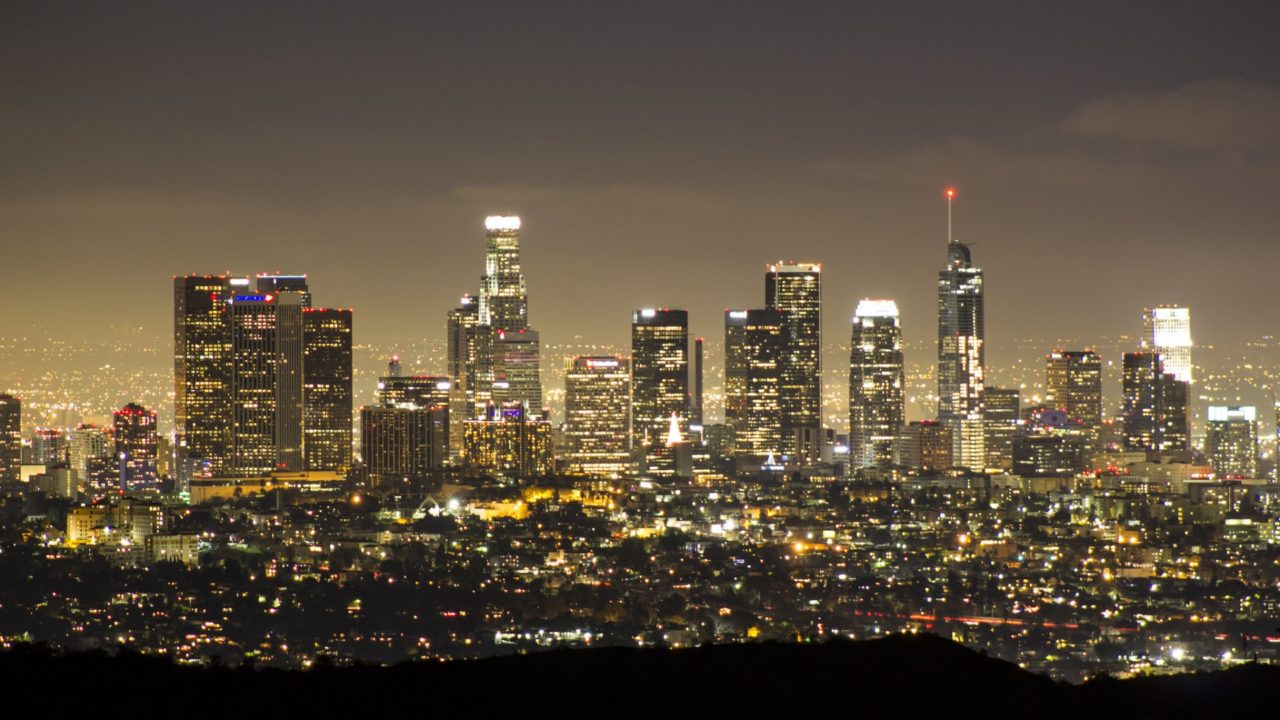 A project billed as the cheapest solar-plus-storage venture in US history has cleared a major planning hurdle, bagging power purchase agreements (PPAs) after overcoming unions' resistance.
On Tuesday, the Los Angeles Department of Water and Power (LADWP) Board of Commission unanimously voted to purchase power from 8minute Solar Energy's Eland hybrid for a 25-year period, at record-breaking fixed tariffs for solar (US$0.01997/kWh) and energy storage (US$0.013/kWh).
The adopted PPAs – still requiring the LA City Council's all-clear – commit 8minute to shouldering all costs from developing, running and maintaining the complex, featuring 400MW of solar arrays and battery systems of up to 1,200MWh.
According to the newly approved 930-page PPA proposal, the Eland 1 stage will boast 175MW of solar and 87.5MW/350MWh of storage batteries, with a possibility to boost the latter to 150MW/600MWh. A share of 25MW of PV and 12.5MW/50MWh of batteries will be supplied to GWP – a utility servicing the LA County city of Glendale – under this first stage.
For its part, Eland 2 is designed to comprise 200MW of solar and 100MW/400MWh of storage batteries, with the option to increase the latter systems to a maximum of 150MW/600MWh. The two-stage hybrid, planned at California's Kern County, should be commercially operational by 31 December 2023.
Describing the PPA endorsement as a "critical step", LA mayor Eric Garcetti said on social media he is "looking forward" to working with LADWP and the LA City Council to ensure Eland gets past the finish line. The complex will help LA "keep the lights on without the help of dirty fossil fuels, even when the sun isn't shining," Garcetti remarked in a separate statement.
Eland faces union detractors and industry skeptics
Eland is meant to play a pivoting role in the LA Green New Deal proposed by Democrat Garcetti, which will should see the sprawling metropolis become fully renewable-powered by 2045. The mayor – who has moved to phase out three natural gas plants by the coast – is keen on Eland's ability to dispatch power at evening- and night-time, when reliance on non-renewable sources is greatest.
The hybrid's economics seem, however, to also have played a central role. As this week's LADWP statement explained, fixed tariffs of below two US dollar cents per kWh were decisive in 8minute's bidding victory out of 130 proposals. According to the utility's estimates, the newly-signed PPAs will set each of its customers back less than US$5 per year.
However, some in the solar ranks have questioned whether ultra-cheap Eland can remain money-making for 8minute. Writing for PV Tech in August, Gensol Group vice president Ali Imran Naqvi examined how the US$0.01997/kWh bid will play out economically based on assumptions over component choices, investment tax credit (ITC) support, energy yield and other factors.
"Plugging these numbers in our model threw an equity return of 5%, which leaves very little room for applying sensitivities for these important factors," Imran Naqvi remarked. "We were filled with enthusiasm at the beginning of this effort to understand the mind of the bidders but burning the midnight oil does not yield much light, it appears."
For 8minute, the talk on Eland's economic uncertainty adds to the pressure exerted in recent weeks by union detractors. This week's PPA green-light by the LADWP Board follows its opposite move in late August, when the L.A. Times reported the utility had opted not to approve the project, purportedly owing to concerns from labour unions critical of Garcetti's Green New Deal plans.
US solar prospects amid PPA uptake and a changing policy landscape will take centre stage at Solar Media's Solar & Storage Finance USA, to be held in New York on 29-30 October 2019