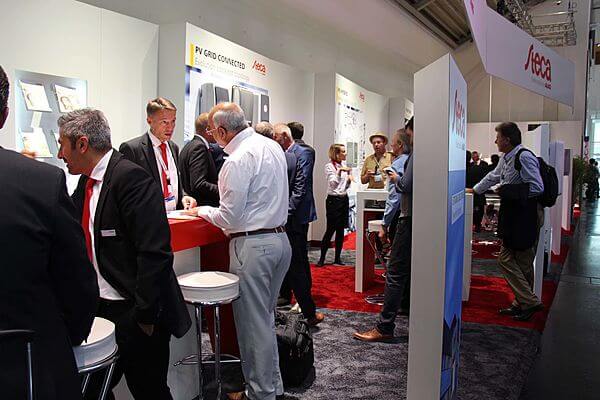 Two German-based PV inverter manufacturers Steca Elektronik GmbH and KOSTAL Industrie Elektrik GmbH have formed a business alliance to share technology developments in single-phase and three-phase devices and energy storage inverters.
The aim is to maximise RD&E resources in single-phase and three-phase devices, with sharing of development results with Steca concentrating on single-phase inverters and solutions for storage systems and KOSTAL focused on three-phase systems for the commercial and residential markets. Both companies premininatly sell into European markets.
Michael Voigtsberger, Managing Director of Steca said, "As a specialist in power electronics, we are concentrating on our strengths. We use our resources in order to meet the needs of the market in the best possible way."
"After some time of the successful project-related development cooperation with Steca, this contract underlines our common goals, our customers [and] quickly offer a complete portfolio of inverters and storage systems from a single source and thus be able to compete even more competitively on the market," added Dr. Manfred Gerhard, managing director of KOSTAL.
The PV inverter sector is highly competitive and although several companies (Huawei, Sungrow and SMA Solar) lead on shipments and revenue, no company has a dominate market position.
R&D expenditures are also relatively high compared to PV module manufacturers. A top 10 inverter manufacturer, SolarEdge had 258 employees within its R&D organisation in 2017, while R&D expense was US$33.2 million.