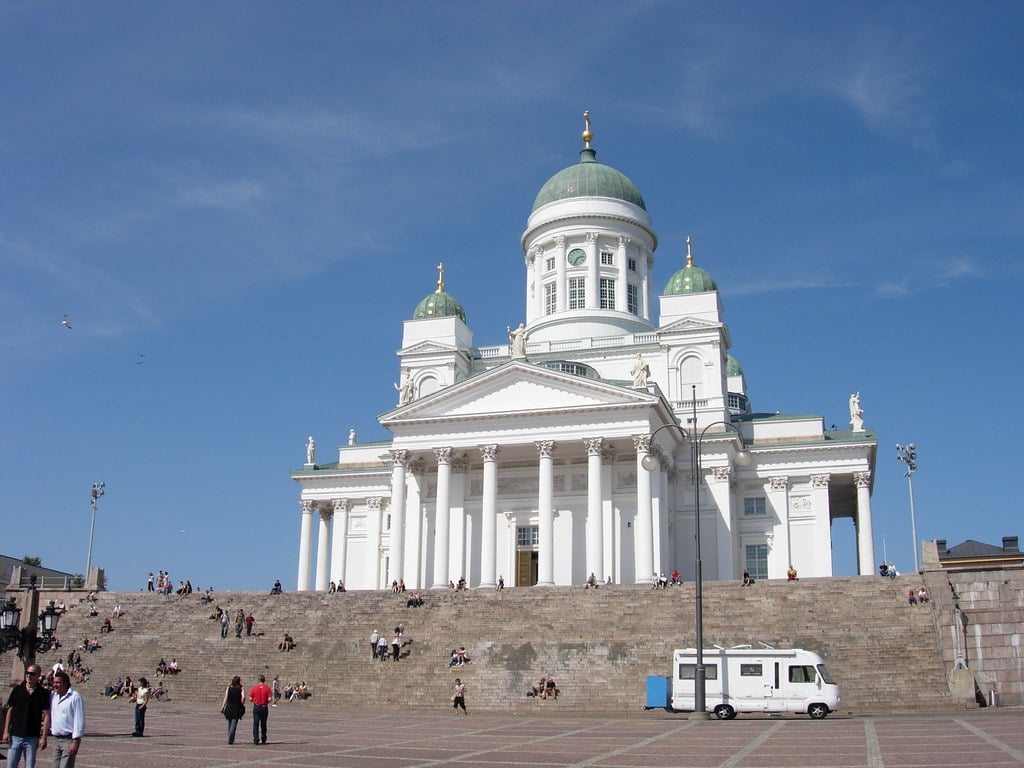 A study co-written by industry figures has put forward new claims of the cost-competitiveness of European solar-plus-storage, amid predictions that grid parity will unfold continent-wide by 2025.
In work carried out with the support of PV research institute ETIP PV, researchers examined six solar markets in Europe's north and south and found levelised costs of electricity (LCOE) fell below average spot prices across all already in 2018.
Assuming weighted average costs of capital of 7%, solar grid parity was already present last year in Málaga (LCOEs of €24/MWh), Helsinki (€42/MWh) and cities in four other EU countries, the study said.
Solar competitiveness – understood as the gap between average spot market prices and lower PV LCOEs – was most pronounced in high-irradiation Spain and Italy, followed by the UK, France, Germany and Finland, the analysis claimed.
The report was authored between Dr. Eero Vartiainen – solar technology manager at Finnish state-run developer Fortum – and researchers from Finland's LUT University, Belgium's Becquerel Institute, Spain's Tecnalia, Eurac and others.
The analysts explained their LCOE calculations factored in costs and margins including manufacturing, plant roll-out and O&M. They admitted assessing LCOEs is not challenge-free – "investors do not usually publish their budgets," they said – and added data had been pulled from BloombergNEF, Solargis and other sources.
The findings, the study said, should help steer the ongoing global debate on how to tackle climate change. "Policymakers need to be informed that PV is the cheapest form of electricity, especially if its inherent low … risks are taken into account," the document added.
Solar-plus-storage, a European grid equal by 2025
The renewed spotlight on renewable economics comes as EU countries from France to Portugal, Italy and Poland lay out sweeping solar targets to 2030 and beyond. Some have warned an equally ambitious storage build-up will be needed if grid integration is to remain smooth.
According to the new study, solar partnerships with storage batteries in particular already make financial sense in Spain and Italy. At respective €39/MWh and €69/MWh, LCOEs of solar-plus-batteries are currently lowest and highest in Málaga and Helsinki of all six cities under analysis.
However, the experts noted, economic gains will see LCOEs of PV deals with 1kWh/kWp storage batteries drop to match average spot prices in London and Toulouse in 2020. For their part, Munich and Helsinki could reach the milestone in 2025, the study added.
The analysts based the bullish forecast on predictions that CAPEX costs – as well as operational expenditures, or OPEX – will decline, uninterruptedly and all the way to 2050, for both utility-scale solar and li-ion battery systems.
Solar grid parity predictions have multiplied of late as technology costs plummet, with studies finding China, Australia, Italy and India are leading a global race towards cost-competitiveness. Cost of financing remains a hurdle cited by the various reports, however.
"It can be concluded that the financial parameters, nominal WACC and inflation, have the biggest impact on the PV LCOE," argues the latest ETIP PV-backed study. "This proves that it is of utmost importance for the solar PV industry to convince the financial community that utility‐scale PV is a safe and profitable investment."
See here to access the latest analysis in full
The prospects and challenges of European solar amid alliances with storage will take centre stage at Solar Media's Large Scale Solar Europe 2020, to be held in Lisbon on 31 March and 1 April 2020