Today the UK solar industry celebrates Solar Independence Day. An initiative set in motion by one of the country's trade associations, it celebrates the achievements of an industry which grew rapidly between 2011 and 2015.
Recent years have, however, taken some of the gloss off the event. Beset by abrupt subsidy cuts, deployment has fallen off a cliff. Residential solar installations under the country's feed-in tariff regime have decreased by roughly 80% compared to deployment at its peak, while utility-scale deployment enjoyed its last incentive-backed hurrah earlier this year. 640MW was a significant amount for the first three months of 2017, but previous deadlines have seen much greater activity.
Such dramatic reductions in deployment have had an equally dramatic impact on employment. Last summer a study conducted by PricewaterhouseCoopers and the Solar Trade Association concluded that as many as 12,500 jobs could have been lost as a result of the cuts. It goes without saying then that this Solar Independence Day is somewhat muted in comparison to previous ones.
But there now appears to be more than a glimmer of light on the horizon.
On the ground UK solar is on the cusp of becoming the latest country to develop large-scale solar sites without the need for government support. Solar Media's in-house market research team continues to track planning portals for solar applications and last week Finlay Colville told the audience of a webinar how scoping opinions for subsidy-free sites were now being sought.
Developments are also being seen further up the chain. EPC Wirsol said it was pursuing additional large-scale projects in the UK "within the frame of non-subsidised programmes". The company said two of these, which are currently going through due diligence with offers of long-term power purchase agreements, could start construction as early as this summer.
The funds are excited too. June saw NextEnergy Solar Fund – one of the country's most prolific purchasers of solar assets – confirm that it had bought around 60MW of project development rights for sites which it said would be built without subsidies. NESF's annual report, released last week, went one further. It detailed how it saw the UK solar landscape developing, with subsidy-free solar, retrofitting additional capacity wherever possible and the advent of battery storage as being tangible avenues of growth over the next 12 to 18 months, if not sooner.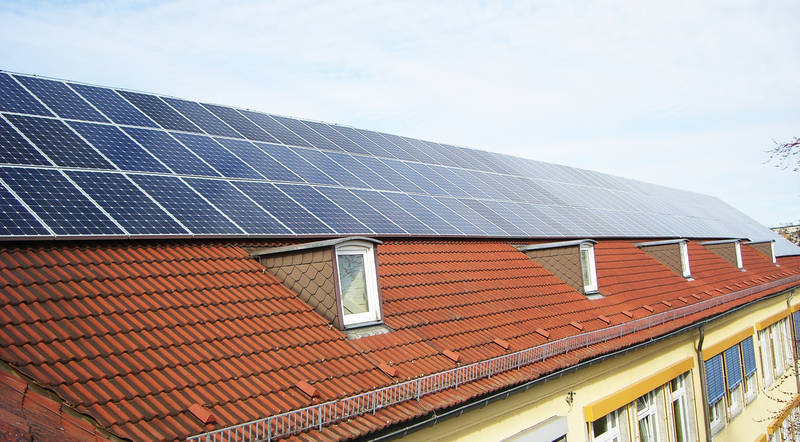 On the rooftop it's a similar story. It is undeniable that the new FiT regime has dampened the public appetite for solar – the government's own deployment stats are testament enough to that – but there now appears to be the emergence of business models that work around it.
UK installer Solarplicity made the surprising move to acquire a small, independent energy supplier earlier this year, but all became clear several weeks later. That purchase, it transpired, is a crucial element to a new social housing model that Solarplicity said could result in the installation of up to 600 systems per week within six months' time, all of which would be helping alleviate the threat of fuel poverty from at-risk households. Solarplicity told sister publication Solar Power Portal that batteries could be added within the coming month too.
E.On's launch of a solar-plus-storage offering was perhaps unsurprising given that the company has the very same product active in its native Germany, but CEO Johannes Teyssen told an audience at a recent trade event in the UK that he expected the division to pick up market share. EDF too has a public-facing solar-plus-storage product – the Sunplug it has developed in tandem with Lightsource – and the two are said to have lofty ambitions for its reach.
It's not just the big beasts of the UK power market able to make it work either. Installation firm Caplor Energy yesterday told SPP that it was launching a recruitment drive having become increasingly confident in the market. There's thriving activity in the new-build market too. Distributors present at last month's Intersolar in Munich also mentioned packed-out order books in the UK, something they had yet to see under the new regime.
It's an unavoidable truth that government-enforced subsidy cuts have driven down activity in the UK market, made it difficult for installers – especially those of limited size and scale – to survive and had a significant impact on investor confidence. But solar across the globe has shown a tremendous ability to circumvent such adversity, and this is becoming all the more clear in today's UK market. A more modern, innovative and – yes, sleeker – solar industry is emerging.
And that has to be worthy of celebrating on Solar Independence Day.