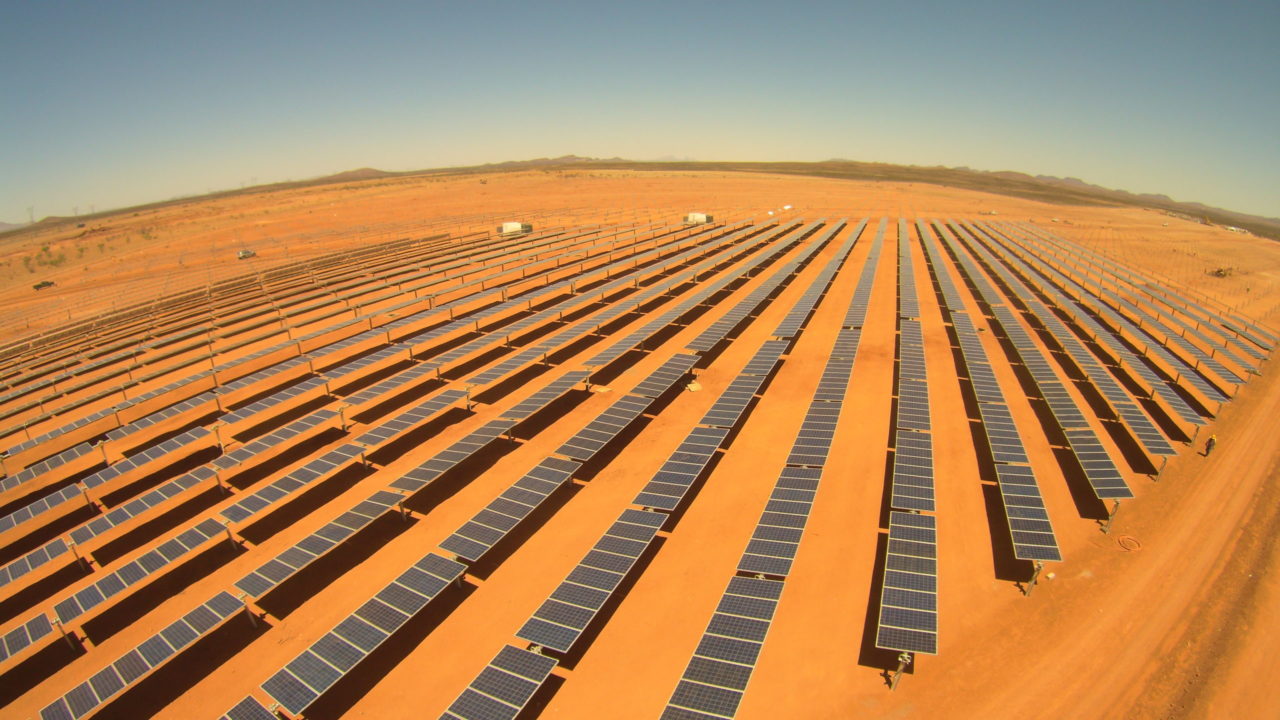 Analysts and developers alike have been saying that Mexico will be the next biggest solar market for years now. But according to GTM Research's Manan Parikh, the time is finally approaching for solar to 'take-off' in Mexico.
"Next year I'm forecasting a little over 2GW in 2018 alone, and that is pretty significant because up until now in 2017, the market as a whole is only over 400MW. 2GW in a whole year is quite a bit," Parikh told PV Tech. "2018 is kind of the take-off year, and then the market will continue growing in subsequent years after that."
Even though Mexico has been poised to be solar's Next Big Thing for several consecutive years now, it is still a relatively small market with a little over 400MW of installed capacity. However, its potential is boundless, with the amount of growth expected within the next couple of years extremely high.
The growth is primarily being driven by the fruits of successful independent power auctions in March and September 2016, with a third scheduled for November. Many of the project capacity won in the first two rounds have a COD for 2018, so it then that hundreds of megawatts will be on the grid and operational. 2017 is expected to be a year of construction and the creation of the launch-pad for Mexico's bountiful solar market.
Parikh also cites the country's ambitious renewable energy targets as a key driver alongside the liberalised auction system.
What has taken so long?
As well as taking time to see the auctions yield operational wind and solar, a particularly big hold back for Mexico's market was the fact it was navigating a new energy reform.
"I think a lot of that in the past was due to an uncertainty as far as where the policy was headed and where the market really was going, and I think that's because people just didn't even know…," said Parikh. "People weren't really sure whether solar would win any capacity at all, and low and behold, solar developers won almost 4GW of contracted PV.
"In the past there's been a lot of talk and speculation as to when the market is going to happen; a lot of that speculation is due to the fact that various stages of this energy transition were waiting to be rolled out, and we're finally kind of seeing a lot of those developments take place this year."
Interconnection is another growing pain Mexico will have to endure before it can reap the benefits of a multi-gigawatt solar market. In order to mitigate for this, CENACE and CFE will need to coordinate some grid upgrades, and transmission and distribution will be a big part of that. Currently, Mexico is auctioning off transmission capacity in order to make way for incoming projects.
Ultimately, Mexico is far from a leading market right now – within Latin America, and compared to other international markets. But investors and analysts are confident that this is finally set to change.
"Purely from a pipeline standpoint, Mexico has the greatest potential. You could even look two years down the line and Mexico will be the leader in Latin America for sure," concluded Parikh.
The International Energy Agency (IEA) forecast Mexico to hit between 30-40GW of solar PV installations by 2040 under various scenarios.