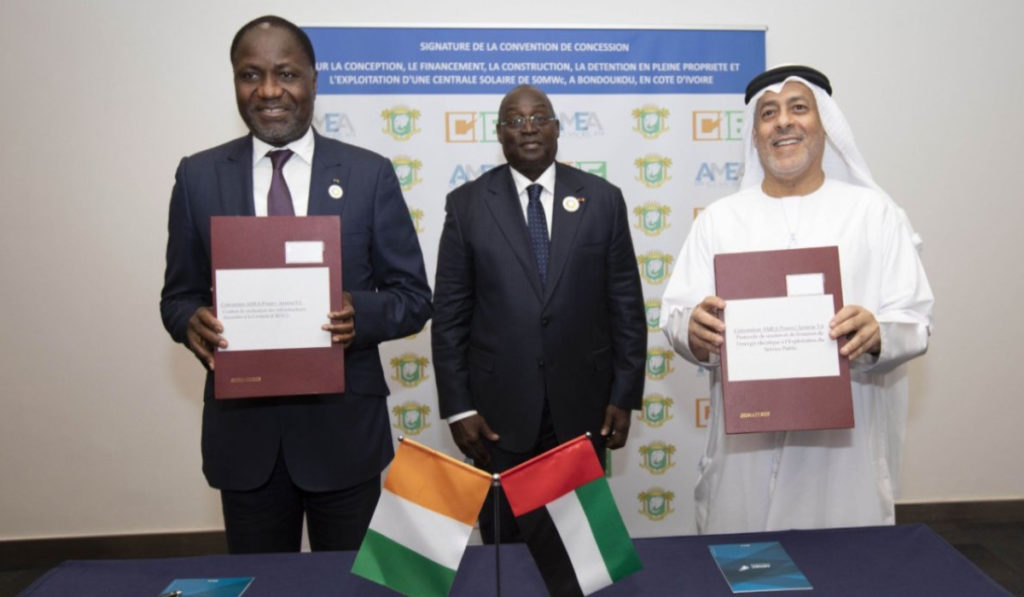 Middle Eastern renewable energy company AMEA Power has signed an agreement with the Ivory Coast government for a solar PV project.
Located in the city of Bondoukou in northeastern Ivory Coast, the project will be the first solar independent power project in the country. Adopting a build-own-operate and transfer model, the project, requiring a US$60 million investment, will be fully developed by AMEA Power and generate more than 85GWh of clean energy a year.
The offtaker for the project will be Compagnie Ivoirienne d'Electricité, a company responsible for the electrical network throughout Ivory Coast.
"The region has a great amount of untapped potential for renewable energy and green hydrogen. As AMEA Power expands its investments across Africa, we will work in partnership with governments, businesses and local communities to develop projects," said Hussain Al Nowais, chairman of AMEA Power.
The agreement will be part of the Ivory Coast government's plan to raise the share of renewable energy in the country's electricity generation mix to 42% by 2030.
AMEA Power has been investing in Africa in recent months. Last November, it closed financing on 1GW of renewable energy projects to be deployed in Egypt, constituting a 500MW solar PV plant and a 500MW wind farm. With these projects, AMEA Power will double its renewable energy capacity in Egypt to 2GW.
Moreover, AMEA Power announced in November 2022 that it would be creating the largest solar plant in West Africa by extending the Mohammed Bin Zayed Solar Power Plant in Togo from 50MW to 70MW, which will be supported by battery storage to extend the availability of clean energy at night.
The company is also finalising the construction of a solar project in Burkina Faso and developing a solar project in Mali.