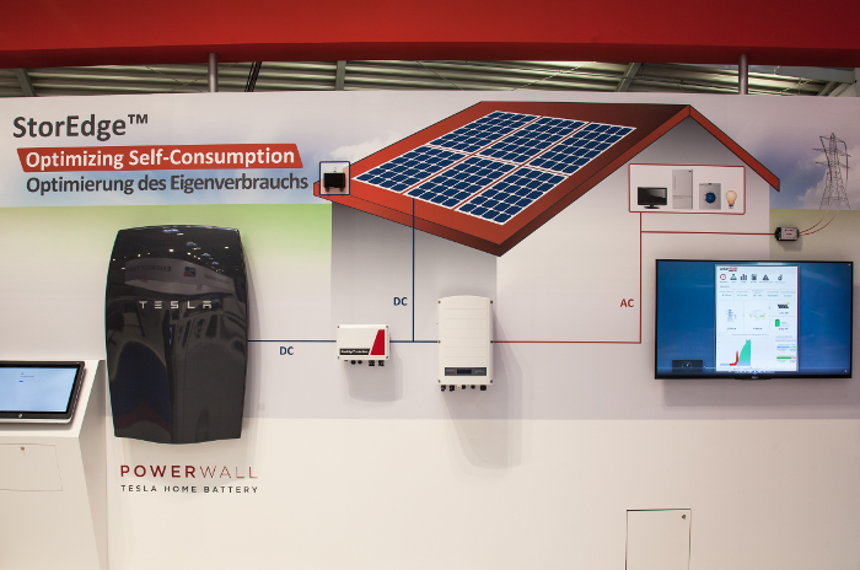 SolarEdge has again reported record quarterly revenues of US$125 million in the fiscal second quarter and guided third quarter revenues to a similar level.
The company released its results for the period ending 31 December 2015 this morning. It said it brought in US$124.8 million, an increase of 8.5% from the previous quarter and shipped 416MW (AC) of inverters. Year-on-year, revenues leapt from US$51.5 million from the second quarter of the 2015 fiscal year, a 70.3% jump. Gross profit for the quarter was US$38.582 million, providing for a net income of US$24.105 million.
The NASDAQ-listed Israeli company's shares were up 2.73% this morning, an increase of US$0.73, to US$27.44 a share. It has guided third quarter revenues to an expected range of US$121 million to US$125 million. PV Tech has reported a series of record quarterly performances for the company throughout 2015.
Commenting on the quarter, SolarEdge CEO Guy Sella said that in addition to the company's successful performance from shipping its existing range of inverters and power optimisers, it began installations of inverters built with its new HD Wave lightweight technology during the quarter. It also began shipping the StorEdge self-consumption solution, compatible with Tesla's Powerwall battery, which also began shipping internationally from the beginning of this calendar year.