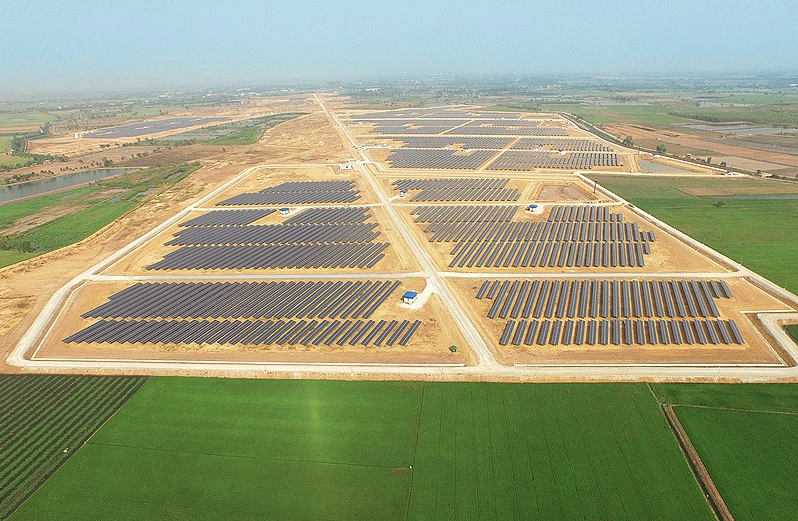 Thai firm B.Grimm Power has brought into commercial operation two huge solar PV projects in Vietnam, including a 420MW plant in Tay Ninh Province and 257MW installation in Phu Yen Province.
The 420MW installation was spread across two plants, Dau Tieng 1 and Dau Tieng 2, which came online to supply electricity to the national utility EVN on 3 June and 13 June respectively.
The company, through its subsidiary, B.Grimm Renewable Power 1 Limited, holds a 55% share in Dau Tieng Tay Ninh Energy Joint Stock Company, which developed the plants.
The 257MW project has been supplying power since 10 June to EVN. In this case, through its subsidiary, B.Grimm Renewable Power 2 Limited, B.Grimm holds an 80% share in Phu Yen TTP Joint Stock Company which develope the project.
Having reached commercial operation in time for the country's first feed-in tariff (FiT) deadline on 30 June, B.Grimm will receive a FiT at US$9.35 cents per kWh for a period of 20 years for both projects.
In Paril, Vietnamese company BIM Group and Filipino firm AC Energy completed and connected to the grid 330MW of PV capacity spread across three projects in Ninh Thuan, Vietnam, of which, one plant was 250MW in capacity.
30MW completed in Ninh Thuan
Phuoc Huu electricity investment joint stock company has also built a 30MW solar project in Ninh Phuoc district, in the south-central province of Ninh Thuan on 16 June, according to the Vietnam News Agency.
It included a total investment of VND747 billion (US$31.94 million), was installed with 91,650 solar panels and was first connected to the national grid in April 2019.