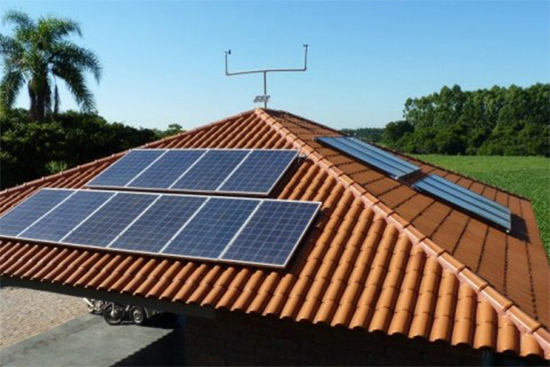 The Brazilian government is considering the creation of a credit line for individuals with solar energy systems in the mini (75kW-5MW) and micro-generation (>100kW) segment, according to the minister of mines and energy Fernando Coelho Filho.
Loans would be granted to the Brazilian Federal Savings Bank, from the FGTS, which is a special fund designated for workers in Brazil.
The proposal has already been presented to the Minister of Cities, Bruno Araujo, who "received the project with enthusiasm", according to Brazil's Energy Environment Agency.
The idea for this style of funding came from FNE Sun, public bank Banco do Nordeste's credit line for companies, launched in May. In June, the bank also created a similar credit line for businesses.
Coelho Filho has recently announced his support for distributed generation solar PV and said it had a key role to play in the expansion of the whole PV sector in Brazil.
Parana ICMS tax reduction
In other Brazil news, the state of Parana has proposed exempting the purchase and sale of equipment and components for alternative energy generation as well as the use of electricity produced by mini and micro generation from the ICMS sales tax.
Under the proposals, the ICMS would only apply to surplus electricity production fed back into the gird from mini and micro hydro, solar, wind and biomass, rather than on self-consumption for these segments.