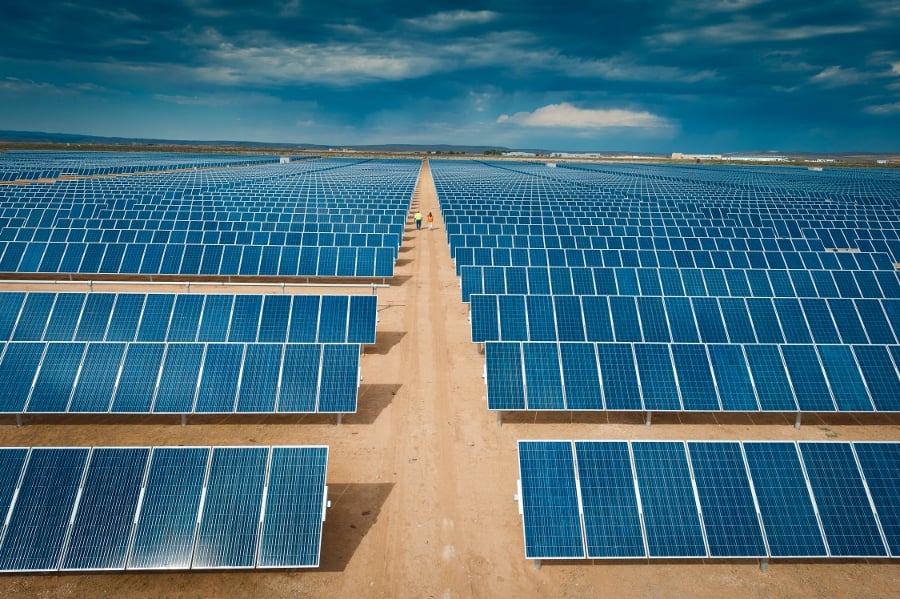 Renewables asset owner Brookfield Renewable has reported a 2022 net income of US$138 million, improving from a loss a year earlier of US$66 million in the same period.
In Q4 2022, Brookfield Renewable recorded a net income of US$60 million, increasing from US$33 million in Q4 2021.
The company posted revenue of US$4.71 billion in 2022, a 15% increase year-on-year which benefited from strong global power prices and continued growth, both through development and acquisitions. In Q4 2022, the company's revenue was US$1.2 billion, up from US$1.09 billion in 2021.
Brookfield Renewable said that 2022 was the strongest year for growth to date as it closed or agreed to invest up to US$12 billion to be deployed over the next five years, representing almost half of the growth target for that period. It invested across all major decarbonisation asset classes, including utility-scale wind and solar, distributed generation, nuclear, battery storage, and transition investments. In the future, corporate clean energy demand, low-cost energy profile, electrification, and energy independence will continue to be key trends accelerating renewable deployment.
In renewable development, Brookfield Renewable agreed to invest up to US$6.4 billion of capital through organic growth within existing businesses and acquiring new complementary platforms that enhance its current offering. For example, it invested in three large renewable development businesses in the US: Urban Grid, Standard Solar, and Scout Clean Energy.
After the acquisition, Brookfield Renewable said that the US had remained its largest market with about 74,000MW in operations and development.
Moreover, since "this time last year", Brookfield Renewable's global renewable power development pipeline has nearly doubled to almost 110,000MW today. Included in this project pipeline is 19,000MW which is advanced stage and construction-ready.
"They are all benefiting from the Inflation Reduction Act and strong corporate demand, which is enabling us to accelerate the development pipelines and grow these businesses beyond our original underwriting expectations," said Connor Teskey, CEO of Brookfield Renewable.
The company also announced the actual generation of renewable energy last year. For example, the actual generation of utility-scale solar was 1,882GWh, increasing from 1,777GWh in 2021. The adjusted EBITDA of utility-scale solar increased from US$298 million in 2021 to US$362 million in 2022.