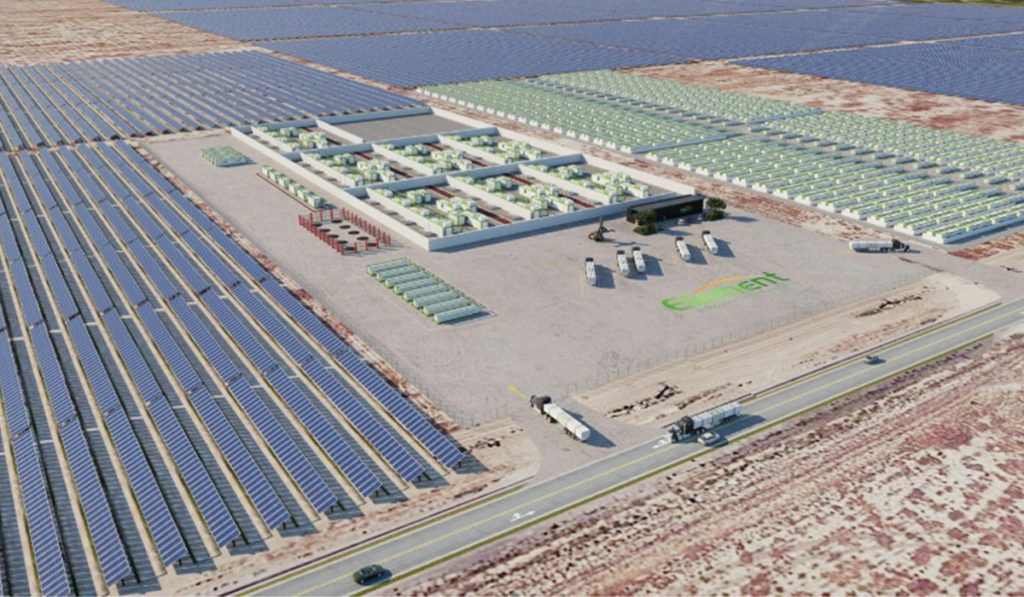 US hydrogen production company Element Resources has announced a plan to build and operate a new facility in Lancaster, California, producing 20,000 tons of renewable hydrogen annually.
Set to begin commercial operations in early 2025, the facility will use 646MW of PV capacity to power electrolysers to produce zero-emission hydrogen.
The facility will also boast a capacity of 135MWe of hydrogen production and 120 metric tonnes of hydrogen storage.
According to the company, the increased hydrogen production capacity will serve the growing demand for clean mobility fuels and clean energy for manufacturing. The new facility will also be one of the anchor projects in the City of Lancaster's Eastside Overlay, which will be the site of Lancaster's burgeoning clean energy portfolio.
"Lancaster is building a robust hydrogen production capacity to enable regional decarbonisation. We believe municipalities can lead the fight against climate change from the bottom up by unleashing businesses' innovative capacities by removing barriers to market," said R. Rex Parris, mayor of the city of Lancaster.
Element Resources CEO Steve Meheen added: "The city of Lancaster has a proactive approach to energy transition that sets the stage for early operations of the Lancaster Clean Energy Centre, which is strategically located with access to highway and rail transportation to key southern California markets. This opportunity is nothing less than a world-class green energy centre serving the western US and perhaps reaching into Asian markets."